ROOM Live!
Our First Fundraising Gala
— July 15th at 8:00 pm EDT —
JOIN US for a live-on-Zoom celebration of poetry, music, and prose featuring a few of ROOM's own players:
Eric Chasalow and Barbara Cassidy
Eugene Mahon
Lara Sheehi
Abraham Velazquez Jr.
Read more about the authors below.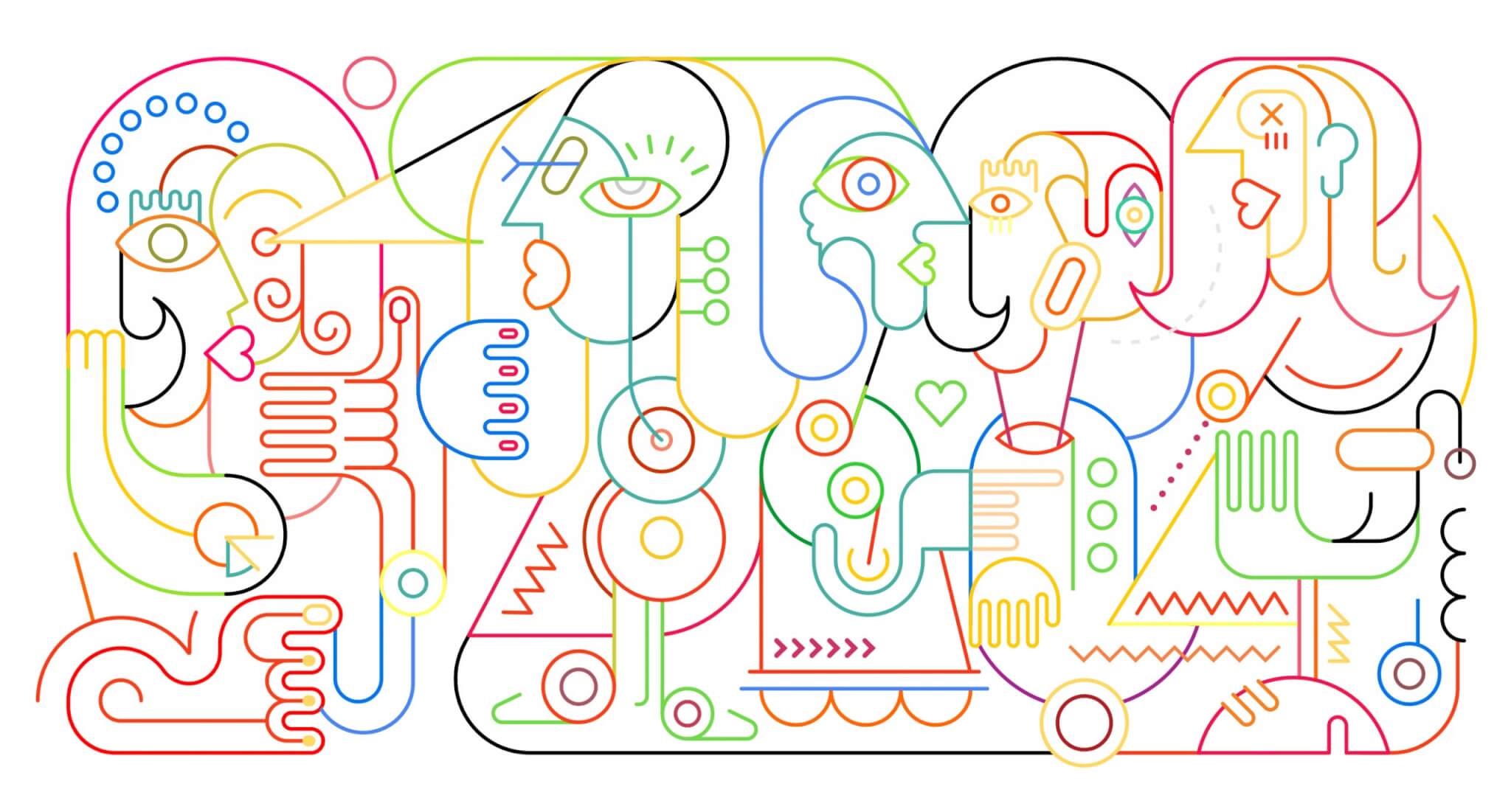 ROOM Live! is a celebration of creativity, activism, and psychoanalysis. Learn more about the authors on the program:
Barbara Cassidy grew up in New England and among the Hilltowns of Western Massachusetts, where she learned to drive on a tractor, helped with the haying, and waited tables in a (maple) sugar house. She has been singing professionally since her youth and has recently turned to songwriting.
Eric Chasalow, DMA, grew up listening to the Beatles and Charlie Parker, writing big band charts, and making trips into New York to hear jazz greats play live. After college at Bates and New England Conservatory, he moved to New York to study at the Columbia-Princeton Electronic Music Center and developed a career as a composer. Eric is the former dean of the graduate school at Brandeis University and Irving Fine Professor of Music at Brandeis University. His music appears on CDs from New World Records and is performed worldwide.
Eugene Mahon, MD, is a training and supervising psychoanalyst at Columbia Psychoanalytic Center for Training and Research. He has published three books—A Psychoanalytic Odyssey, Rensal the Redbit, and Boneshop of the Heart—and numerous articles on psychoanalysis. He practices in New York City.
Lara Sheehi, PsyD, (she/her) is a clinical psychologist and assistant professor of clinical psychology at the George Washington University. Her co-authored book with Stephen Sheehi, Psychoanalysis Under Occupation: Practicing Resistance in Palestine (Routledge), will be out September 2021. Lara is on the advisory board to the USA-Palestine Mental Health Network and Psychoanalysis for Pride.
Abraham Velazquez Jr.is a youth worker at the Brotherhood/Sister Sol (Bro/Sis), an organization in Harlem that provides comprehensive, holistic, and long-term support services to youth who range in age from eight to twenty-two. He is a cofounder of the hip-hop and poetry collective the Peace Poets, sharing art which responds to social and political crises in over forty countries. Abraham earned his master of arts in educational theatre at New York University, where he studied theater of the oppressed with Julian Boal, Barbara Santos, and Sanjoy Ganguly. In 2015, Abraham released his first solo album, A South Bronx Tale, engineered by Grammy Award recipient Mikaelin "Blue" Bluespruce.
What if I can't make it to the ROOM Live! Gala? Can I watch it later?
If you bought tickets for the gala but are unable to join us on July 15, don't worry. We will make the recording of the event available to you for two weeks. Contact us via analytic.room@gmail.com if you have any questions.