ROOM's 3rd Annual Gala, held on July 13, 2023, honored leading voices in the areas of psychoanalysis, art, and activism, and celebrated two projects featured this year in ROOM's new Community Projects section.
We were also delighted to announce that the International Psychoanalytic Association awarded ROOM with the 2023 first place award for it's "effective and invaluable contribution to culture."
Our readers and donors are fundamental to ROOM's existence and evolution.
Thank you for making this our best attended Live Gala yet!
It is not too late to make a gift in support of our work!
If you prefer to send us a check, please make it payable to ROOM: A Sketchbook for Analytic Action and mail to ROOM: A Sketchbook for Analytic Action, 156 W 86th St, Ste 1A, New York, NY 10024. 
Your donation is vital to sustaining ROOM and is entirely tax deductible.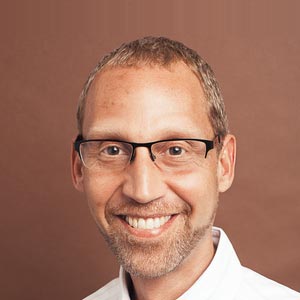 Karim G. Dajani, PsyD, is a clinical psychologist and psychoanalyst in private practice with a specialization in treating bicultural individuals. His research and writing include publications on psychological resilience and culture. He focuses on the part culture plays in determining an individual's role within a collective and on the experience of cultural dislocation.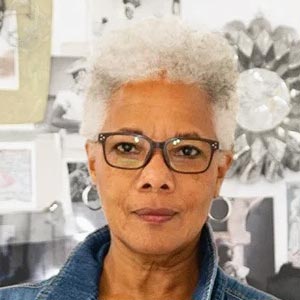 Deborah Dancy is a multimedia abstract artist whose paintings, drawings, digital photography, and small sculptures play with the shifting intersection between abstraction and representation. Her many awards include a Guggenheim Fellow, a Yaddo Fellow, the American Antiquarian Society William Randolph Hearst Artist and Writers Creative Arts Fellowship, and the National Endowment of the Arts NEFA award. Her work is in numerous collections, including the Museum of Fine Arts, Houston; the Kemper Museum of Contemporary Art, Kansas City, MO; 21c Museum; the Baltimore Museum; the Museum of Fine Arts, Boston; the Birmingham Museum of Art; the Hunter Museum; the Detroit Institute of Art; the Montgomery Museum of Art; the Spencer Museum of Art; the Hunter Museum of Art; Vanderbilt University; Grinnell College; Oberlin College Museum of Art; Davidson Art Center; Wesleyan University; and the United States Embassy, Harare, Zimbabwe. She is represented by Kathryn Markel Fine Arts, NYC; Robischon Gallery, Denver; and Marcia Wood Gallery, Atlanta.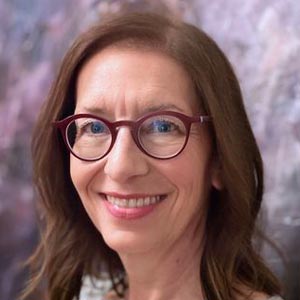 Linda Michaels, PsyD, MBA is a psychologist in private practice in Chicago. In addition to being a co-founder of the Psychotherapy Action Network (PsiAN), she is a Consulting Editor of Psychoanalytic Inquiry, Clinical Associate Faculty at the Chicago Center for Psychoanalysis, and a fellow of the Lauder Institute Global MBA program. With a former career in marketing, innovation and management consulting, she has over 15 years of experience consulting with organizations in the US and Latin America. In addition to her doctorate degree in clinical psychology from the Illinois School of Professional Psychology, Linda is a graduate of the Chicago Psychoanalytic Institute's Psychoanalytic Psychotherapy program. She also has an MBA from Wharton, and a BA from Harvard. She has previously served as president of a not-for-profit performing arts organization.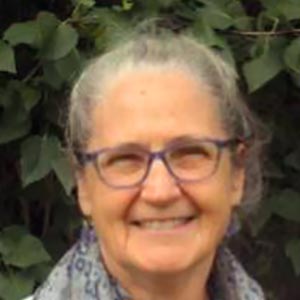 Janice Muhr, PhD is a clinical psychologist in private practice in Chicago. She is the treasurer and co-founder of the Psychotherapy Action Network (PsiAN). Her interest in mental health grew out of an early brief career teaching high school English. She is currently serving as clinical associate faculty at the Chicago Center for Psychoanalysis. She received her Ph.D. from Northwestern University, where she served as adjunct clinical faculty in the Counseling Psychology Program for 18 years.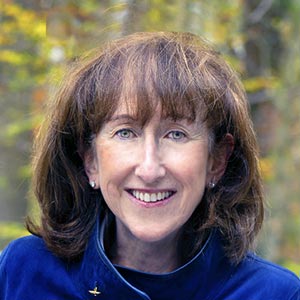 Kerry L. Malawista, PhD., is a writer and psychoanalyst and co-chair of The New Directions in Writing program. Her essays have appeared in The New York Times, The Boston Globe, The Baltimore Sun, The Washington Post, Zone 3, Washingtonian Magazine, The Huffington Post, Bethesda Magazine, Arlington Magazine, The Account Magazine, and Delmarva Review, which nominated her for a Pushcart Prize. She is co-author of four psychology books with Columbia University Press. Her first novel, Meet the Moon, was released in 2022 with Regal House Publishing. ROOM is proud to have recently published Kerry's edited collection of poetry and prose, The Things They Wrote, from her The Things They Carried Project.
Mia Pixley, PhD, is a clinical psychologist and artist who uses her cello, voice, and music performance to study and represent aspects of self and other, community, and the natural world. Mia has a PhD from CUNY Graduate Center in NYC and a professional studies diploma in cello performance from San Francisco Conservatory of Music (class of '18). She has studied with Wendy Sutter (previously of Bang on a Can), Jennifer Culp (previously of Kronos Quartet), and Mark Summer (previously of Turtle Island String Quartet). Mia has performed on Grammy award–winning albums, Pixar shorts, award-winning off-Broadway musicals, and has toured annually on Windham Hill Winter Solstice Tour led by multi-instrumentalist Barbara Higbie. Mia collaborates with artists within the San Francisco Bay Area and New York City and lives in the California Bay Area with her husband and their young son. In July 2021, she released her first full-length album titled Margaret in the Wild, which was followed by a collaborative poem and music project called Passage, created with psychoanalyst and poet Forrest Hamer, PhD, in April 2022. You can find all of Mia's music on streaming services and her bandcamp.
Thank you to our supporters!
Aisha Abbasi
Graciela Abelin-Sas Rose, MD
Dana Bilsky Asher
Donna Bassin
Kristen Miller Beesley
Phyllis Beren
Ofra Bloch
Martha Bragin
Joseph Cancelmo
Margaret (Polly) Carter
Eric Chasalow & Barbara Cassidy
Deborah Choate
William Cornell
Sophia Coudenhove
Ellyn Daniels
Kate Daniels
Mary Louise DeNardo
Pascale Denis
Michael Diamond
Fang Duan
Leslie Deutsch
Carolyn Ellman
Laura Farha
Judith Felton
Janet Fisher
Iris E. Fodor
Len Follick
Margaret Fulton
Patricia Gianott
Mia Goldman
Adam Goldyne
Francisco J. Gonzalez
Joanna Goodman
Herbert Gross
Gary Grossman
Forrest Hamer
Elizabeth Kandall
Maurine Kelly
Paula Kliger
Marilyn Kohn
Michael Krass
Harold Kudler
Lynne Layton
Jane Lazarre
Jeanne Parr Lemkau
Ronnie Lesser
Jaime Levine
Joan Levine
Judith Levy
Susannah Lewis
Maria Longuemare
Ellen Luborsky
Cindy Lucas
Kerry Malawista
Ellen Marakowitz
Mary Margaret McClure
Diane Meier
John Minahan
Julia Moore
Paula Moreci
Lizbeth Moses
Sally Moskowitz
Janice Muhr
Hattie Myers
Ruth Neubauer
Jenifer Nields
Charles Noyes
Rachael Peltz
Ava Bry Penman
Tessa Peteete
Billie A. Pivnick
Christie Platt
Psychotherapy Action Network
Reem Abdul Qadir
Elizabeth Reese
Kathryn Rickard
Beth Rourke
Sandy Ryan
Francesca Schwartz
Ronnie M Shaw
Alexandra Shinn
Susan Siegeltuch
Betsy Spanbock
Patti Spencer
Aneta Stojnic
Kelsey Stager
Sara Taber
Mary Tirolo
Anne Warren
Sara Weber
Kaja Weeks
Leni Winn
Josephine Wright
Patricia Wright
Jane Yates
We would also like to thank the 30 contributors who prefer to remain anonymous.