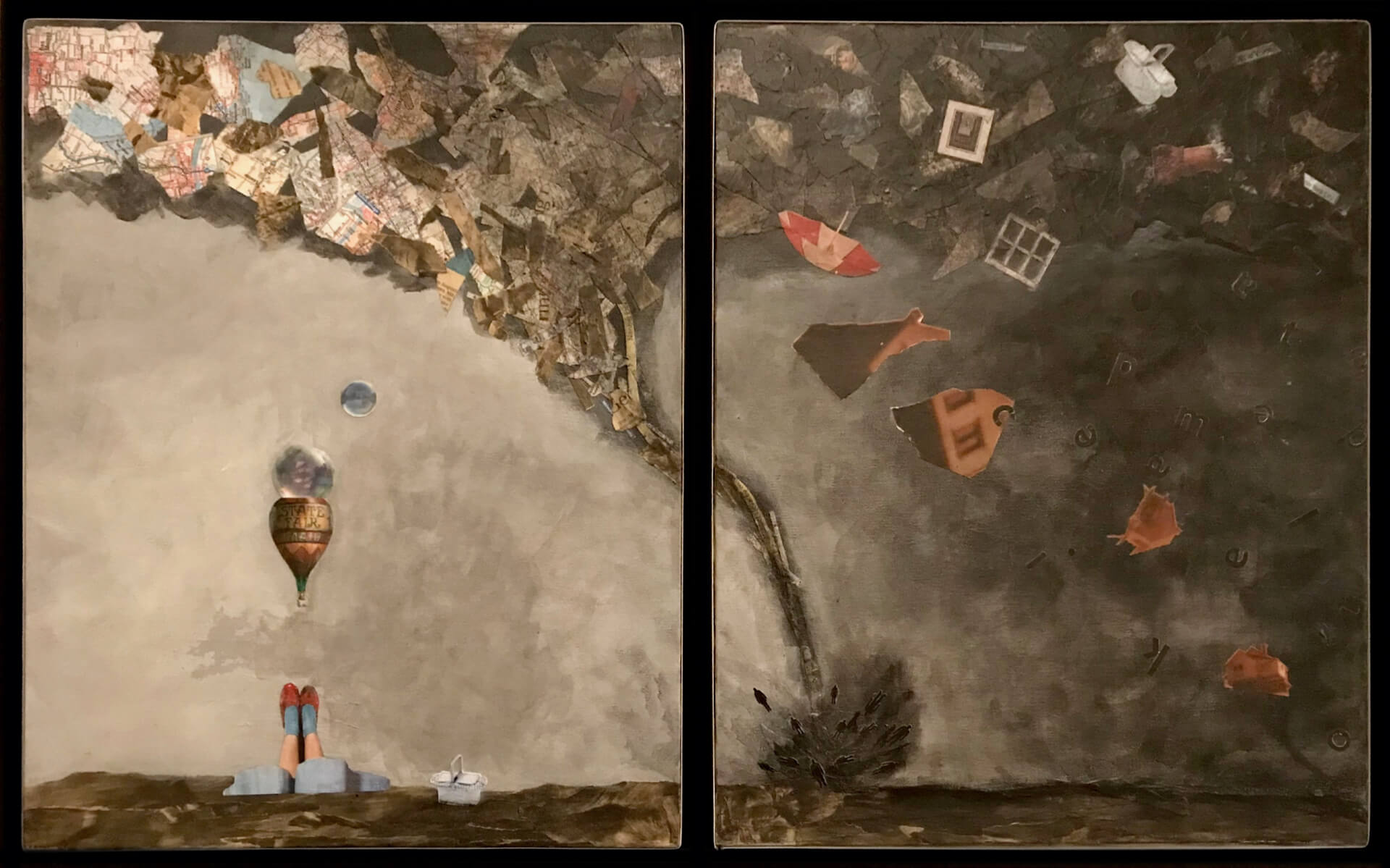 Click on the image to see more details
This collage was made as I was transitioning, from film making to psychoanalysis. It is torn up road maps of everywhere I have ever lived. The letters of "No Place Like Home" are strewn with the flying items of Dorothy's Home, and the ground is New York Times newsprint images, and copies of stories from the Iraq war.
Bibliography and External Links
Betty Teng, MFA,LMSW is a trauma therapist who is in psychoanalytic training and practices at the Institute for Contemporary Psychotherapy (ICP) in Manhattan. She is a contributor to the recent book The Dangerous Case of Donald Trump and a screenwriter and editor whose credits include films by Ang Lee, Robert Altman and Mike Nichols.
| | |
| --- | --- |
| ROOM is entirely dependent upon reader support. Please consider helping ROOM today with a tax deductible donation. Any amount is deeply appreciated. | |