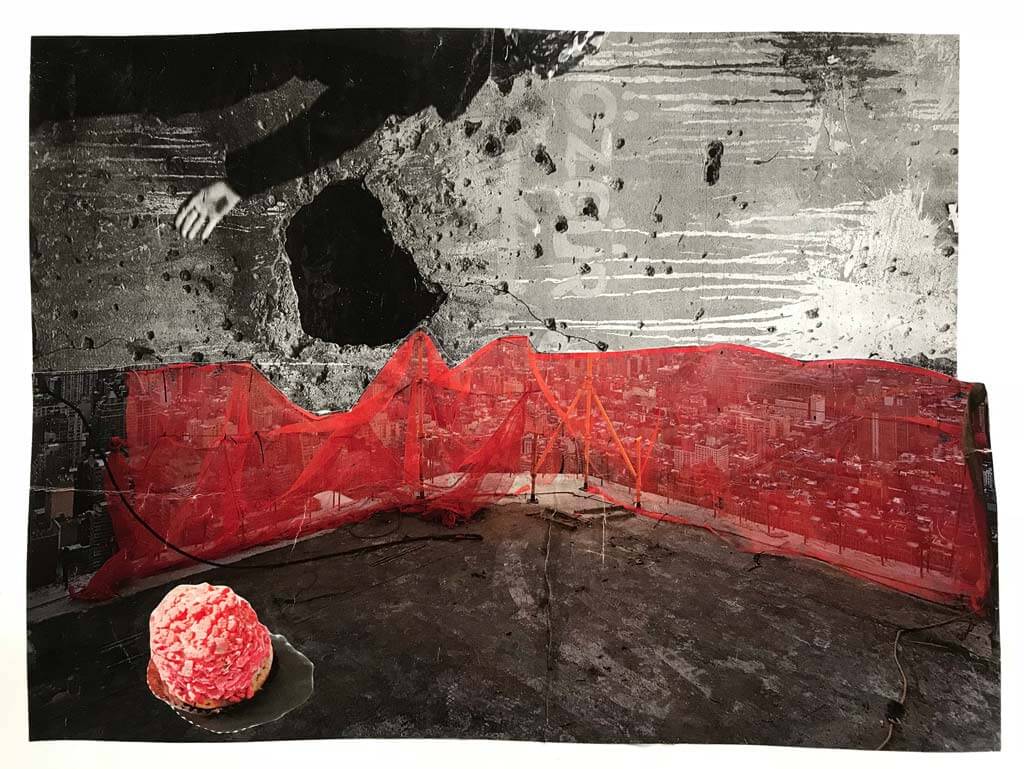 Click on the image to see more details
Collage is direct and powerful in accessing and expressing emotional experience and mental states that do not themselves exist in verbal form. As a psychoanalyst who works by listening and speaking, helping to put experience into words, I enjoy giving myself over to an entirely nonverbal process.
Bibliography and External Links
Leah Lipton, LCSW, is a psychoanalyst and collage artist in New York City. She is a supervisor at the Institute for Contemporary Psychotherapy (ICP) and a faculty member at ICP and the Psychoanalytic Psychotherapy Study Center (PPSC).
| | |
| --- | --- |
| ROOM is entirely dependent upon reader support. Please consider helping ROOM today with a tax deductible donation. Any amount is deeply appreciated. | |