ROOM:
6.20
A DEEP DIVE INTO THE HUMAN MIND
Click on any image to open the gallery
My work is a deep dive into the human mind. I became very interested in what happens inside our minds ever since I had to deal with a case of mental disturbance in my family. Each artist has his own history, his own path. That's what makes every artist special in his own way.
You can't see oils and solvents in a finished painting, but they are there. The same happens with inspiration. In my paintings, I call forth one of my great inspirations: paper ephemera. The diffuse character of printed matter is powerful. After turning the corners of our thoughts, it slowly decomposes into the deep soil of our collective unconscious. This is the mud in which I dirty my hands. This rich mental energy is like an invisible raw element, part of the immaterial alchemy of my works.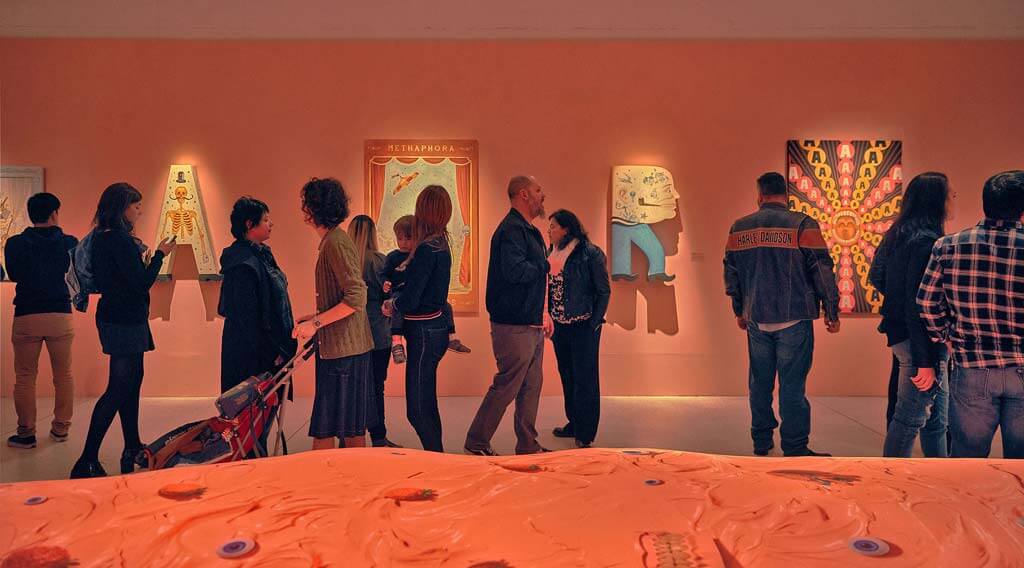 Bibliographical and External Links
Rafael Silveira is an internationally renowned Brazilian fine artist with a strong background in the graphic arts. Silveira graduated in fine arts at Federal University of Parana, Brazil, and received a degree in advertising from Centro Universitário Curitiba in 2002. His works have been exhibited in prominent Brazilian galleries and are included in numerous collections such as the Museum of Modern Art in Rio de Janeiro. Silveira is a three-time winner of the Max Feffer Design Award. The majority of his work consists of oil and acrylic paintings that mix a classical atmosphere with contemporary techniques and subjects, especially cartoon imagery.

Website: www.rafaelsilveira.com
Instagram: @rafael_silveira_art
Email: rafael@rafaelsilveira.com
| | |
| --- | --- |
| ROOM is entirely dependent upon reader support. Please consider helping ROOM today with a tax deductible donation. Any amount is deeply appreciated. | |