ROOM:
10.21
CLIMATE CRISIS: A RECKONING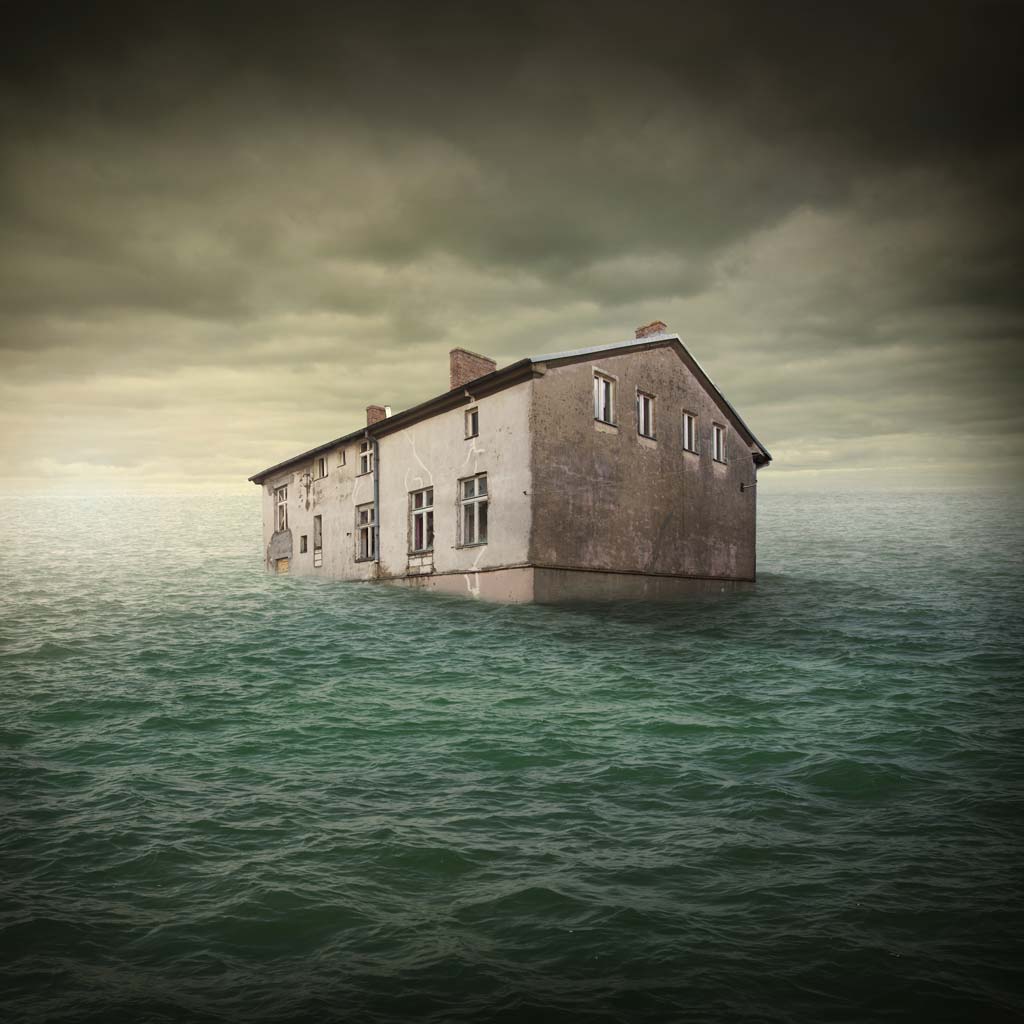 My awareness of the climate crisis started like tiny raindrops in a pond, splashes of recognition each time I read  a news article about the catastrophic consequences of our warming world—the dramatic melting of arctic ice, devastating droughts, wildfires, hurricanes, and unprecedented species loss. Each moment of troubling recognition quickly dissipated into the normal rhythms of my life and my immediate personal concerns. Robert Jay Lifton says that when we continue to live in a functional environment, we find it hard to grasp the existential threat of the climate crisis. 
My awareness grew to a steadier stream when evidence of the climate emergency touched me more directly. On a visit to the mountains in my home state of Colorado, I witnessed the marked devastation of forests, where the usual glorious blanket of green conifers had turned brown and withered, like harbingers of emergent catastrophe. Increasing temperatures had prevented the usual winter die-off of pine beetles, and the proliferating insects were devouring the trees. The familiar solace and comfort I gained in returning to the alpine landscape of my childhood was replaced with a deep mourning. Harold Searles noted that the nonhuman world can be as much a part of us as the parents who raise us, exerting influence, shaping parts of our inner experience. My sadness cast a shadow in the background of my mind. 
A flood of recognition was unleashed when I read a fictional depiction of a dystopian future, where the characters lamented that individuals and governments had known of increasing ecological devastation but failed to act. Stories have a way of breaking through the wall of psychic protection, helping us face the "unthought known." The veil of my defenses was fully lifted as I pictured my daughter and others of her generation admonishing our passivity as they faced prospective traumatic stress. Waves of guilt, anger, sadness, and fear engulfed me. British psychoanalysts Paul Hoggett and Rosemary Randall describe an "epiphany" or sudden awakening to the realities of our warming world as a common initial step in the emotional trajectory of climate awareness. 
The next phase of this emotional trajectory is "immersion," a period of talking, thinking, reading, and acting on climate change. In my own process, I read vociferously on the topic and ultimately decided to create and teach a seminar course with a trusted colleague on ecopsychoanalysis at the Manhattan Institute for Psychoanalysis. As we prepared the class, I was actively thinking of ways to apply my psychoanalytic knowledge of defenses, managing trauma, and processing difficult emotions to help others to reckon with and engage in the ecological crisis. In this stage of immersive engagement, I read more pointedly about the overwhelming realities of ecological destruction, the political and economic obstacles to making the urgently needed changes to our way of life, and the disproportionate impact on people of color, the poor, and other marginalized communities who are contributing the least to causes of this oncoming threat. I began to feel more and more distressed by the embedded layers of trauma in what I was learning, drowning in extended periods of sleeplessness, preoccupation, anger, sadness, and fear.
The next phase in the arc of climate awareness is referred to as "crisis," a period of destabilizing emotions that can feel quite overwhelming. Like with other forms of trauma and grief, the capacity to work through the current pain is informed by an individual's life history, including emotional vulnerabilities, attachment capacity, and ego strengths. The crisis phase may be a time when individuals experience an exacerbation of symptoms and present for treatment. 
A patient I'll call Mr. R sought therapy for immense climate anxiety during such a crisis period. He ruminated constantly about ecological destruction, described hopelessness for his daughter's future, could not calm his worries or take meaningful action. During our early work together, we made connections to transgenerational trauma within his family, which further heightened his sense of vulnerability and left him ill-equipped to process the enormity of the climate emergency.  
Since a crisis can also become an opportunity for growth and repair, a forum for relational containment and holding becomes essential in this critical phase. For Mr. R this meant actively processing his ongoing fears within the safe confines of our relationship and mourning losses of species and of the life he had always imagined. During my own crisis period, my co-teacher and I scheduled weekly videoconferences to discuss our emergent feelings. She became my "climate analyst," helping to contain my pain with wisdom, humor, and shared concern, steadying the boat on the tidal wave of my distress. A group format can also broaden the feeling of social support in the face of what Renee Lertzman calls "environmental melancholia." In this vein, I lead workshops for climate activists and environmental students, helping those on the front lines of climate awareness to have a place to share their emotional struggles. 
The final phase of the climate awareness schema is "resolution," where a more proportional emotional response emerges, accompanied by possibilities for an enlarged sense of meaning, personal agency, and capacity for action. Here the storm surge of trauma can transform into resilience. 
For Mr. R, resolution ensued through several experiences that helped broaden his perspective and deepen his sense of purpose. The first such experience was the coronavirus pandemic, to which Mr. R initially responded by focusing solely on how to protect his own family, hoarding food and supplies while remaining ensconced in the refuge of his home. Over time, he increasingly tuned in to those who faced greater coronavirus exposure: poor people and essential workers who were unable to remain secluded and therefore risked their health for others. While Mr. R himself had experienced significant income loss at this time, he began a practice of sending pizzas to frontline workers, expressing his gratitude and care. He reflected on how helping others seemed to soften his panic, and he felt less alone. 
In a second important experience, Mr. R encountered a young indigenous climate activist who helped open his eyes further to the plight of others. This young woman described how sea level rise had caused her people's land to flood, destroying the natural habitat on which they depended for sustenance. Here was a community already suffering the trauma of the warming planet. Mr. R became aware of how little he had thought of current harms to already marginalized groups, since his climate terror had been focused only on fears for himself and his family. We began to discuss various aspects of disavowal and complicity in harms, including white supremacy and our shared white privilege, factors that had not previously registered fully in his mind or in our work. These realizations increased his desire to find ways to fight climate injustice.
The third significant situation was when his father, who had been diagnosed with cancer, took a sudden turn for the worse. With his father's poor prognosis, Mr. R drove cross-country to be with him. He was able to care for his father physically and emotionally—playing card games, sharing memories, and discussing regrets, pleasures, and feelings about dying. In our phone sessions during that time, Mr. R was able to further process this loss. In the aftermath of his father's death, Mr. R and I noted his burgeoning capacity to face these difficult feelings and to facilitate such a deeply meaningful experience for and with his dad. Mr. R reflected that this transformative encounter became an opening, a tunnel through the impenetrable wall of past and future trauma, where the ability to connect and to mourn helped let in some light.  
In my own climate journey, resolution has entailed an ability to better manage my existential fears, to engage in increased climate and environmental justice work through teaching, writing, and presenting, and to expand my clinical thinking to encompass climate distress. I realize that resolution doesn't imply the end of the journey, since waves of uncertainty and distress will continue to break. But as I learned through my connections with Mr. R, with my climate psychology colleagues, and with courageous students and activists, the words of James Baldwin ring true: "The moment we cease to hold each other, the moment we break faith with one another, the sea engulfs us and the light goes out."
Bibliographical and External Links
Wendy Greenspun, PhD, is a clinical psychologist and psychoanalyst and serves on the board of directors of the Climate Psychology Alliance–North America. She is on faculty and supervisor at the Manhattan Institute for Psychoanalysis, at the Adelphi University Postgraduate Program in Marriage and Couple Therapy, and on faculty at the William Alanson White Institute's Couples Therapy Training and Education Program. She has presented papers and workshops nationally and internationally on climate psychology and provides workshops and courses for mental health professionals on ways to work with climate distress and grief. She also provides workshops on building emotional resilience for climate activists and for university students at the Columbia University Climate School. She has facilitated group forums (climate cafés) for processing climate distress. She is in private practice in New York City.

Email: wendygreenspunphd@gmail.com

Baldwin, J. Nothing Personal (Beacon Press, 1964)

Bollas, C. The Shadow of the Object (Columbia University Press, 1987)

Doppelt, B. Transformational Resilience: How Building Human Resilience to Climate Disruption Can Safeguard Society and Increase Wellbeing (Routledge, 2016)

Hoggett, P. and Randall, R. "Engaging with Climate Change: Comparing the Cultures of Science and Activism," Environmental Values  (2018)

Lertzman, R. Environmental Melancholia: Psychoanalytic dimensions of engagement (Routledge, 2015)

Lifton, R. J. The Climate Swerve: Reflections on Mind, Hope, and Survival (The New Press, 2017)

Row, J. "The Empties," New Yorker  (November 3, 2014)

Searles, H. The Nonhuman Environment in Normal Development and in Schizophrenia (International Universities Press, 1960)
| | |
| --- | --- |
| ROOM is entirely dependent upon reader support. Please consider helping ROOM today with a tax deductible donation. Any amount is deeply appreciated. | |