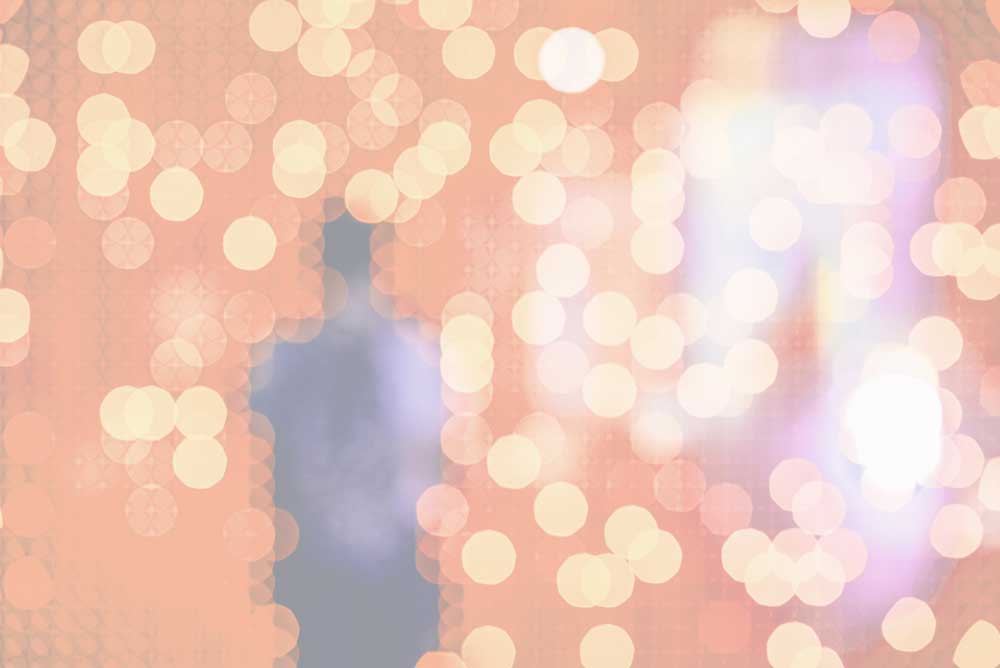 ROOM:
2.23
Depathologizing Psychic Disruption
The van climbs ever higher. I marvel at the spare, rocky landscape and the vast distances on every side as we make our way, curving upward, sometimes perilously close to the edge. Above it all, the Big Sky takes my breath away. Despite the many references I've read and the photos I've seen, I never imagined this experience: its vast enormity as an experience. I am in Wyoming for the first time.
How profound it feels to be thrust into a new world, stunned by its unique beauty, the feel of the air, new fragrances, new animals. I saw a magpie for the first time in Wyoming. Bald eagles flew overhead. What dazzled me most were the light and the wind, and especially the sky that never stopped changing. I could have stood still and watched all day, transfixed. In fact, I had intended to do just that, but the pandemic intruded, and we couldn't stay.
On March 13, 2020—less than a week after I'd arrived—then-president Donald Trump declared the growing COVID-19 epidemic a national emergency. Immediately, schools closed. Social events were canceled. As the virus spread, workers sickened and died. Factories shut down. Shops and restaurants emptied. The elderly were especially vulnerable, and thousands died every day. Then tens of thousands. Then more. Hospitals were overrun; gurneys with perilously ill patients spilled into the hallways, while depleted staff worked around the clock.
That summer, Yale sent a survey seeking mental health professionals who could offer services to members of the community working on those front lines. Nurses, doctors, aides—all hospital staff—were overwhelmed with fear and anger, exhaustion, and unspeakable grief. The survey asked if I had experience working with individuals who suffered from significant anxiety, depression, or trauma. It noted the importance of caretakers taking care of themselves, stating explicitly that it was not inappropriate to seek help from another clinician to secure comfort or relief from intensely stressful circumstances. This nominally reassuring message was aimed at the stigma attached to mental health treatment in general and the shame of admitting to symptoms that are an inevitable aspect of these disrupting times, further exacerbated by COVID's relentless demands on medical professionals in particular and the depths of this stigma in the medical profession. 
Would we characterize as mentally ill a distraught adult whose parent had just died? Or one who lost their job out of the blue, who could no longer count on having enough to eat? Or whose children were suddenly unable to go to school and now never leave the house, fretting when they can't play with their friends?
I sense that the pandemic has changed many of us. I assume that we'll look at one another and our anxieties, depressions, and trauma reactions with less judgement and more compassion in the coming year—but can we hold on to that? What does it really mean to see with new eyes?
My neighbor Art's family is from Wyoming. He grew up under the Big Sky; it's nothing new to them. But Art described his young nephew Max's frightening first encounter with the ocean. He was visiting his grandmother—Art's mother—who now lives on Cape Cod.
I picture Max standing apprehensively, frozen in the sunshine, squinting in the bright light. He raises his palm to shield his eyes and stares at the dark blue-gray ocean, water stretching to the farthest edge of his view. His grandmother bends close to his ear and points to a line in the distance where the sea meets the sky. "The next land out there is England," she says. Max lowers his arm as his eyes adjust. He listens to the sound of the waves. They crest, then crash; they pound the sand. White spray fills the air, while rivulets rush up, then pull back, leaving a sudsy foam outline to mark which made it farthest inland. He leans forward and surveys the sand warming his toes, sunk up to his ankles. Closer to the water now. Closer. Clutching his grandmother's hand, he takes a deep breath and tries out a toe in the water.
If you'd never seen an ocean, how could words alone convey the overwhelming delight of what I've known from time on the sea: full sail heeled in a strong wind, the whoosh of frothing waves as the boat cuts through the water? Could this description counter a small boy's fear when he comes face-to-face with the vast gray sea?
I've traveled to new places and been astounded by the scenery. Years ago, I returned to Connecticut after a visit to my niece in the Southwest and realized that I'd learned the names of more wildflowers and weeds in Arizona than I knew at home. I promised myself that I'd pay attention to the beauty and interesting flora and fauna where I lived. I don't think I followed through.
When I exclaimed to Art about the sky, he told me that his Wyoming family felt claustrophobic visiting his Western Massachusetts summer backyard. The old trees' vast canopy of leaves—precious shade to natives here—cut off the sky and left them feeling disoriented and anxious, unable to breathe. I reminded myself that familiarity is not a given: what appears obvious or delightful for me may be terrifying for someone else. 
I think about seeing with new eyes, of feeling fully alive and present, sure that I'll never forget this scene or take it for granted. Then how, in reality, we move on, get distracted, and stop looking. The pandemic experience feels as if it will change me and others around the world. Yet will I remember, beyond noting it for my obituary? 
Can the pandemic teach us to see one another with new eyes? Can we understand the extremes of emotion we're experiencing during this time and learn to avoid pathologizing our human reactions to genuine trauma, recognizing the effects of losses beyond comprehension? I want to change the way we see these conditions. I want to make clear that, rather than items on a checklist for a psychiatric diagnosis, these symptoms are predictable reactions to our environment—the circumstance is the pathogen; fear is the germ that causes infection. 
Will we collectively be able to sustain our stunned appreciation of the devastating toll from those early pandemic days—of watching, powerless, as people die alone, unable to breathe? Knowing loved, respected doctors were driven to suicide? Will we remember what we learn and continue to act on it before we pass judgment? Can we think to ask ourselves, "What has he been through that would provoke symptoms like that?"… "What trauma might they have survived to need those ways of coping?" so that one day not one of us is afraid to seek care from another clinician?
It's just an ocean. It's just a mountain. It's just a flower that doesn't grow where you live. 
It's just grief and he's depressed. It's just that her grandmother died, and she couldn't say goodbye.
Bibliographical and External Links
Anitta Sawyer, PhD, is a psychoanalytic psychotherapist with a BA and PhD from Yale, in practice for forty years. Her essays have appeared in literary and professional journals and are included among Best American Essays Notables List. Her prize-winning memoir, Smoking Cigarettes, Eating Glass, was published in 2015. Working to diminish the stigma of mental illness, she speaks to clinicians around the country. Her story highlights the dangers of fads in psychiatric diagnosis and treatment, the long-term effects of early trauma, shame, and secrets, and the power of human connection to heal.

Email: annitas@sbcglobal.net
| | |
| --- | --- |
| ROOM is entirely dependent upon reader support. Please consider helping ROOM today with a tax deductible donation. Any amount is deeply appreciated. | |