ROOM:
6.21
PSYCHOANALYSIS IN A LYRIC MODE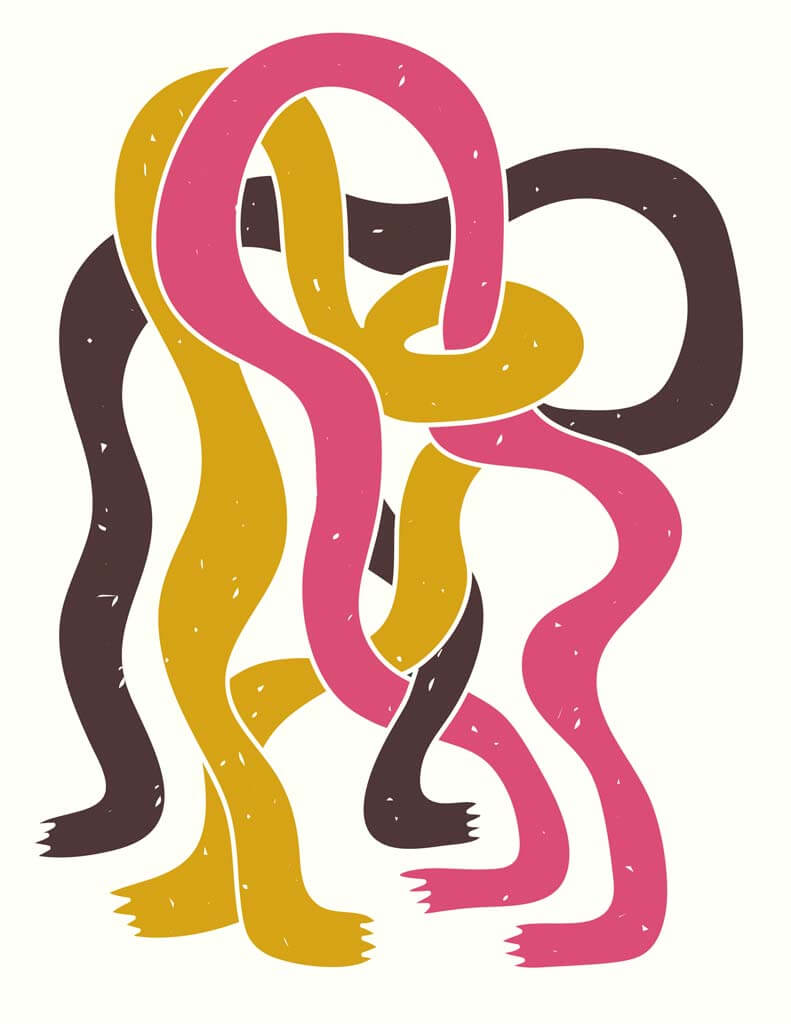 All I can do is assert—with more passion than proof— a psychoanalytic mode that is more lyric than rational, more metaphysical than scientific. It has long been commonplace in our profession to say that Freud always hoped psychoanalysis would find itself on firm scientific footing, in which case his speculations would be replaced by biology and chemistry. My reading of Freud's disclaimers about psychoanalysis is that it was his way of deferring the scientific question to some future time, thereby clearing a space for his more theoretical and often hypothetical, philosophical, and even novelistic pursuits. In my reading, he is being a bit sly, coy even. What struck me in my recent reading of Beyond the Pleasure Principle was that Freud quite offhandedly writes that even should we find a firmer basis in science for psychoanalysis, the fact is that we are always having to rely on what is a figurative, metaphoric language because that is what science has to do. That is, we grasp for available language to explain what we see and what we do: the language of biology, the language of neurology and brain science, the language of quantum physics, even, as with Lacan, the language of linguistics. In his psychoanalytic writing, Freud tried out a variety of languages to get at psychoanalysis from different perspectives: the biological, the psychological or behavioral, the sociological and anthropological, the evolutionary or "phylogenetic," the novelistic, the historical, and even the mythic. 
Thinking now of Laplanche's explication of the concept of "leaning on"—as in the human sexual drives "leaning on the vital order" of the whole body in its anatomic and biological functions—it occurs to me that our theory is also, by necessity, having to lean on the languages available to us and, in particular it seems, the scientific languages available to us. But we are not single-celled structures, nor electrons under a microscope, nor brains, nor computers, nor completely constructed like a language. Any attempts to approach who we are as human beings and what we do as psychoanalysts from one scientific language or another will be both exciting and partial, both illuminating and limited. Here is where some notion of the meta nature of psychoanalysis has to enter into our conversation. If, as Laplanche contends, we are always attempting to translate the residues and effects of an enigmatic, unrepresented series of signifiers implanted in us as infants, and this constitutes us as the neurotic, sexual, driven human beings we are, then we escape the confines of traditional, positivist science, even as we escape and contest the confines of our biological bodies in our very humanity. We are never just bodies or brains, but we are also nothing without them; psychoanalysis is not about biology or neurology but seeks to theorize science itself on its own terms. I think that is what Freud says in his offhanded way, that science itself depends always on another figurative language and is always in translation. 
Laplanche writes that Freud, in Beyond the Pleasure Principle, tries to biologize psychoanalysis, but in my reading, he is also psychoanalyzing biology, speaking of cells as if they could be narcissistic and engage in object relations and even perform self-sacrificial acts in the service of the survival of the larger organism. What I appreciate most about Freud is that he really comes to no conclusions at all but merely lets us in on his thinking as he writes, taking us with him as he tries out different ways of thinking about the enigmas of the human mind, of consciousness and unconsciousness, of memory, of sexuality, of creativity, of death and mourning, and so on. 
Just today, I finished reading the sixth and final volume of Virginia Woolf's Letters, which ends with her suicide notes to her sister, Vanessa, and her husband, Leonard. Woolf had just finished her last novel, Between the Acts, and its publication was announced on the Hogarth list for the following spring when she decided to remove it from submission—an action that she didn't live to perform. 
That novel was about village theatricals, of the writer as dramaturge, attempting to extract from the rustic cast of amateurs the voices she has heard in her own head and written down, in this case a dramatic production of the whole history of English literature. At the end, she, Miss La Trobe, is an outcast, as her audience and cast go back to their village hearths and leave her outside, alone, with nothing to comfort her but the words that keep coming to her: "She raised her glass to her lips. And drank. And listened. Words of one syllable sank down into the mud. She drowsed; she nodded. The mud became fertile. Words rose above the intolerably laden dumb oxen plodding through the mud. Words without meaning—wonderful words." And we can hear in this final effort of Woolf's both her struggle as an artist and her descent into madness. What is so poignant and almost unbearable to me is the proximity of these two states for her: the way she represents, in this final novel, the struggle to translate the flow of meaningless words into living art and the struggle to fight the psychosis that manifested itself in voices speaking to her. She articulates the fragile boundary between symptom and sublimation—to use our language—but also the common ground, so plainly evident both in this text of hers and in its position as her last novel, written as she was in the process of breaking down, so that she questioned its value herself at the very end. Was it a work of art? Was it a contribution to this history of literature that she had taken upon herself to reread from start to finish in the last months of her life? Or was it only a testament to the madness that was flooding over her, rendering all things solid into liquid, and presaging her own death by drowning? "It was strange that the earth, with all those flowers incandescent—the lilies, the roses, and clumps of white flowers and bushes of burning green—should still be hard. From the earth green waters seemed to rise over her. She took her voyage away from the shore, and, raising her hand, fumbled for the latch of the iron entrance gate." 
Both Woolf and Freud, in his later works, were responding to a crisis in civilization itself, bookended by two world wars. For Woolf, the crisis was both external and internal, as if she both embodied and ensouled a literary tradition and an artistic spirit that, in her fragile form at least, could not survive the twin assaults of psychic and cultural breakdown. The writing both survived and engendered new forms and ways of writing. In Yeats's poem "Leda and the Swan," the transspecies rape of Leda by Zeus as a swan produces nothing less than the whole of classic civilization. The annunciation is another version of this trope, in which the Holy Spirit enters Mary's ear, impregnating her and engendering all of Western civilization. Laplanche's template is the same one. The individual in her prehistory is assaulted from without by incomprehensible even otherworldly or demonic messages, a rape, but one that is rapturous—as in Yeats's poem and the iconography of the annunciation—engendering unique infantile sexual fantasies and their adult sequelae.
The trauma that Freud inflicted on the human psyche at the turn of the twentieth century remains the one we grapple with as analysts. What he wrote still remains to be translated in our own practices, as it has engendered its own world of enigmatic signifiers manifest in the utterly unique strangeness of our separate lives. Art is the ongoing attempt to map the contours and depict the colors of that strangeness, to record the language of it, the words that come to us, voiced in our families from before we know what they are, the "wonderful words without meaning"; from the streets we walk down, floating in fragments into our ears; from our dreams, suspended at times as both aural and spatial objects that we unpack in analytic hours into threads of nonmeaning again; from the "suprasegmental phonemes" or the surrounds of the words, the spaces, gaps, intonations, the melodies of sentences, interrogatives and exclamations, the music of those voices. Psychoanalysis—as I've come to think of it and to practice it—is an answering art, is the responsiveness of the analyst to the stranger who speaks to us from her strangeness; it is the response that reveals our own strangeness as well. ■
Bibliographical and External Links
Elaine P. Zickler, received a PhD in English literature from Bryn Mawr College, specializing in seventeenth-century English literature and critical theory. Her dissertation was on the writings of Donne and Freud, tracing the history of Freud's thinking to the practice of moral theology. She has organized international conferences on children's literature and psychoanalysis, and has taught courses in women's literature, gender and sexuality, French theory, and Laplanche at the Psychoanalytic Center of Philadelphia, where she is a member and on faculty. She has a private practice in Moorestown, NJ.

Email: mezickler@gmail.com
| | |
| --- | --- |
| ROOM is entirely dependent upon reader support. Please consider helping ROOM today with a tax deductible donation. Any amount is deeply appreciated. | |