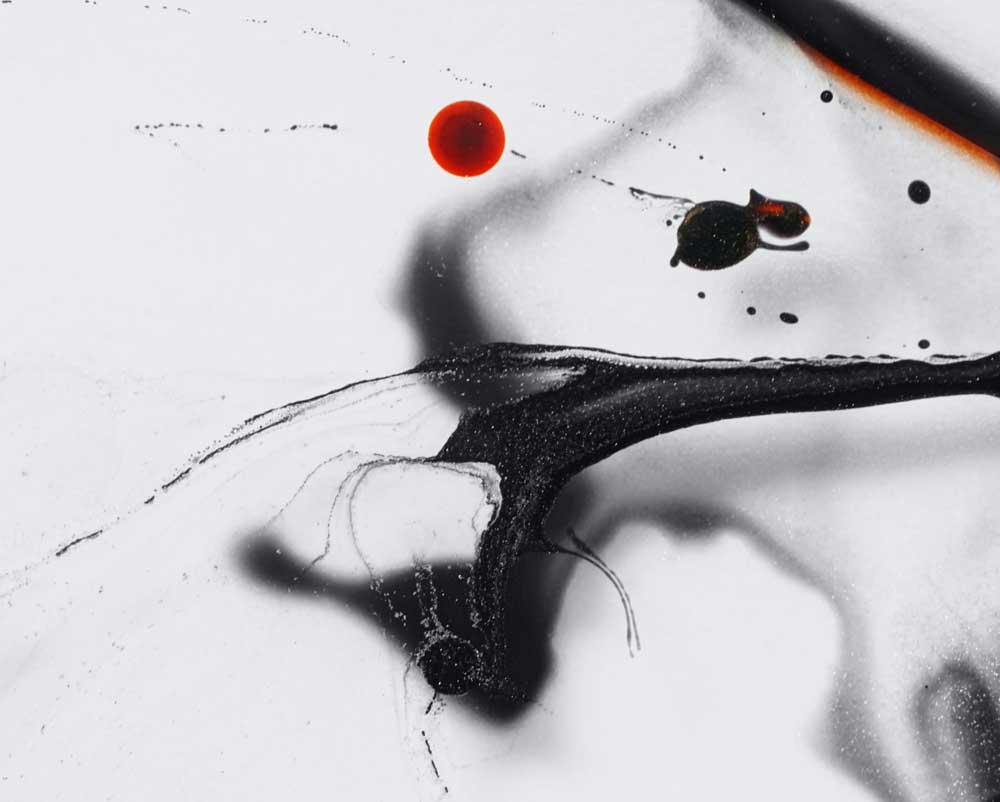 ROOM:
2.23
Vaccines, Viruses, and Proximities
by Keiko Lane
1.
I'm catching up with a friend who asks if I've had the monkeypox (mpox) vaccine. He and I know each other through the particular lineage of queer writers obsessing over AIDS. We have different generational and embodied experiences of queer plagues, and we've both been profoundly shaped by them. He tells me about his new job and the hetero coworkers who were confused by his easy decision to get the vaccine. We laugh together about the assumptions of heteronormativity, that a domestic partner equals monogamy. I haven't gotten the mpox vaccine, I answer him. There is still a vaccine shortage, and in the current shape of my life, I'm not at risk. 
This wouldn't always have been true. In the ACT UP years of a still-unfolding and catastrophic HIV crisis, I was, at times, at significant risk of contracting HIV. Not just because of who and how I fucked but because of who and how I loved. In the early nineties, we insisted on not letting anyone slip beyond the boundaries of touch. Nights spent crawling into hospital beds with friends and lovers to wipe sweat from their bodies, rub lotion into cracked and bleeding skin, and nap mouth-to-mouth in the tiny bed. Co-regulation in hospital time is breath and it is also skin.  
One of the biggest challenges to my enactment of queerness during COVID is my decision to shift my psychotherapy practice entirely to telehealth, removing my body from proximity to my clients' bodies. I told myself this is to keep them safe from me, safe from one another. In order to keep my still-immunecompromised loved ones safe from the worlds that enter into my work so that I can fully inhabit all my worlds.  
And yet the fantasy that we can keep each other safe is as faulty as the fantasy that in psychotherapy we can keep from being touched by each other. Isn't it?

2. 
In the first few weeks of the mpox vaccine rollout, one of my clients started our Zoom session angry and teary. "I can get the vaccine," she says. "I have time to wait in line, the job security to miss work, the social capital to be out and visible waiting in the damn line and answering intrusive questions about my sex life. But my girls can't."
She's an organizer in queer and trans justice movements. Her "girls" are trans women. Some are undocumented. Some are sex workers. Some move through a heterosexual social world. Some of them have fled countries where they were fighting for survival. And in some of those countries, monkeypox was already endemic. Because industrialized nations hoard vaccines and treatments, monkeypox hasn't been eradicated, though it could have been. This is both an epidemiological crisis and a metaphor.
I remind her that the panic and frustration she and her girls feel is not their personal failure but endemic to a system they are trying to survive within that was never designed for their survival. It isn't enough for either of us. Between and after clinical sessions, I spend time strategizing with old ACT UP comrades who work in public health. I made the same calls to them in the first pre-vaccine year of COVID. And sometimes still, as the numbers change, as infections stop being tracked, as we try to assemble the best anecdotal evidence we can as a form of queer public health strategy. Epidemiological opinions are out of the recognizable scope of my practice. And they are part of our queer mutual aid and harm reduction. 
Advocacy is a clinical disclosure. How quickly I can answer biomedical questions. How quickly I can make calls to access information. I have confusion sometimes about how to titrate between the urgency of resource gathering and the desire for unrushed space for clinical exploration. 
Does rushing in jump over clients' internal experience? Maybe this is the point. The felt dilemma isn't just the isolated pain and shame of individuals but the result of systemic failures of care. And shouldn't that be my job? It's a disclosure. Not just of my relationship to viruses, but also of how I will relate to my clients and our shared communities. That I won't keep a particular kind of distance. There is also vulnerability, a clinical shame, of not being successful in helping. 
I wrote endless versions of this essay during the first two years of COVID. Not in the aftermath but in the ongoingness. The tangle is mutable and endless. Just like the psyche. Just like how bodies are changed and integrate but do not lose the embodied mark of our stories. 

3. 
Waiting in line at Kaiser Hospital for the bivalent COVID booster, it's hard not to listen as the nurses at each injection station ask the same questions: Have you had COVID recently? Have you been exposed to someone with COVID symptoms? When was the last time you took a COVID test? When was your last COVID vaccine? As I arrive at the front of the patient line, the nurse I've been listening to motions me to the empty chair and asks the set questions. After I answer, he looks at me, and over our masks we make eye contact. "Have you had the monkeypox vaccine?" he asks. He's Asian, and I track him as queer, as he must have tracked me as also Asian and queer. The white nurse working with him looks at him, then at my medical record on the computer screen, then at me nervously. I wonder what she sees when she looks at me: a late-forties cis woman, a wife listed as my next of kin. I wonder what he sees, why he asked. I haven't heard him ask any other patients about mpox. "No," I say, "but is it available here? I know people are still struggling for access." We're now speaking in code. Am I looking for resources for my clients? For my beloved queer friends and family? For a ghost of myself longing to be back in a different time and place? 
This is queer flagging in a time of foregrounded viruses. What is it that makes us worry about each other or wonder about each other? What are we tracking for? It's the evolution of a kind of queer epidemiological cruising. A relationship to risk. A relationship to proximity. I push up the sleeve of my T-shirt, and the nurse taps the needle, then injects the singular vaccine.

4. 
One of my clients seroconverted just a few years before COVID. A gay man who came of sexual age in the late 1990s, he was ashamed of his status conversion and frozen about the possibility of reengaging in sexual intimacy. He insisted that he wasn't willing to risk anyone else's exposure. 
COVID quarantine and isolation slowed the urgency of questioning his own boundary. And now, a few years into COVID vaccines and easy test access, he was starting to contemplate dating and sex, wanting someone to connect with. 
Then, mpox. 
For the first few months of the mpox outbreak in the United States, he felt relief that he wasn't at risk and hadn't reengaged in sexual intimacies that would risk himself or anyone else. 
After the mpox vaccine rollout slowed community transmission, he came to session one day and said he was contemplating the vaccine. He desired contact. He was questioning how to do it safely. 
Touch hunger, contact hunger. Our relationship to viral risk is a disclosure of relationship to proximity. Each virus asks something different from us in how we navigate care and contact. They layer over each other, multiplying in complexities. Just as our lives grow fuller and more complex. 
Because I'm still working remotely, all these conversations are on Zoom. I'm tracking the limitations in pandemic time. My client is wanting contact. And though our contact isn't in the realm of the sexual or the physical, I wonder what his desire evokes about what he is and isn't getting in our work. He has appreciated the ways I've negotiated to keep people safe. And that safety comes with loss. As he contemplates the mpox vaccine, he becomes curious to know what risks I'm taking outside the clinical space. I recognize that he's asking for both mirroring and differentiation as he tries to sort through his own risk assessments.
I'm compelled by these clinical dilemmas, and I'm tired of writing this essay. Rewriting and updating at every viral turn.  
Queer desires have a history of shame. The anxiety of saying "I want." Vaccines amplify that question. Forcing us to say, "Yes, I want." Vaccines are aspirational. They say, "I would like to be close enough to you to be a viral risk to you. I would like to be affected by you. I would like to affect you. To allow you to be a risk to me. To allow contact to be a risk to our separateness. To allow your breath to enter my breath."
5. 
Is the determination to conjure queer intimacies the enactment of survival under conditions of global health inequity and the perpetual threat of annihilation? I obsessed over this question during the early years of the HIV crisis, before any meaningful medication was available to steady T-cell counts and immune systems. I asked it again when it became clear that the medications would be primarily available in industrialized worlds and only to people with economic access. And I obsess about it again, now, while sitting with my therapist. He's a gay man who lived through the early years of HIV. We have our own shorthand for plaguetime, now differentiated from the current iteration of plaguetime. 
I've sat with my therapist throughout COVID, mostly on Zoom. We've talked about vaccines and community care, risk assessments and harm reduction, and the uncomfortable privilege of relative safety. I've checked when he's been vaccinated, feeling my present tense care for him align with my young, selfish, panicky need for him to be well. I don't ask him whether he's getting the mpox vaccine, where it falls within the current shape of his life. We go back and forth about my not asking. I'm not especially compelled by the specificity of his sexual life. I am edgy and anxious about his wellness, his relationship to risk. His relationship to survival. This is the collision of my AIDS history and his. I sought him out years ago because of his AIDS history. I don't know exactly what it is, but I know that it is. I don't know who or where his ghosts are, but I know that they are. 
There is a screen between us. Actually, there are two screens between us, his and mine. Though from each of our vantage points we are aware of the edges of only our own. I'm tired of the endless metaphors I can make of viral and virtual distance. I'm tired of the repetition compulsion of writing this essay. 
I'm tired of this, I tell him. I don't know if I mean monkeypox, COVID, HIV, the constant navigation of a biomedical system designed for profit and not embodied connection and care. Or if I mean the clinical dilemma of allowing enough space for people's psyches to churn over their own associations and histories relative to viruses, as though they are only individually and not collectively associative. As though we aren't still, always, simultaneously in relationship. That even separateness and distance are forms of embodied relationship. I pause in my frustrated, haunted ranting. He takes a deep breath. I take a deep breath. What is co-regulation if not breath and mirror? Through the screen he nods, and I nod back.
Bibliographical and External Links
Keiko Lane is a queer Okinawan American writer and psychotherapist currently practicing in California. Her work has appeared most recently in Between Certain Death and a Possible Future, Queering Sexual Violence, The Feminist Porn Book, The Remedy: Queer and Trans Writers on Health and Healthcare, and the Feminist Wire.

Email: keiko@keikolanemft.com
| | |
| --- | --- |
| ROOM is entirely dependent upon reader support. Please consider helping ROOM today with a tax deductible donation. Any amount is deeply appreciated. | |