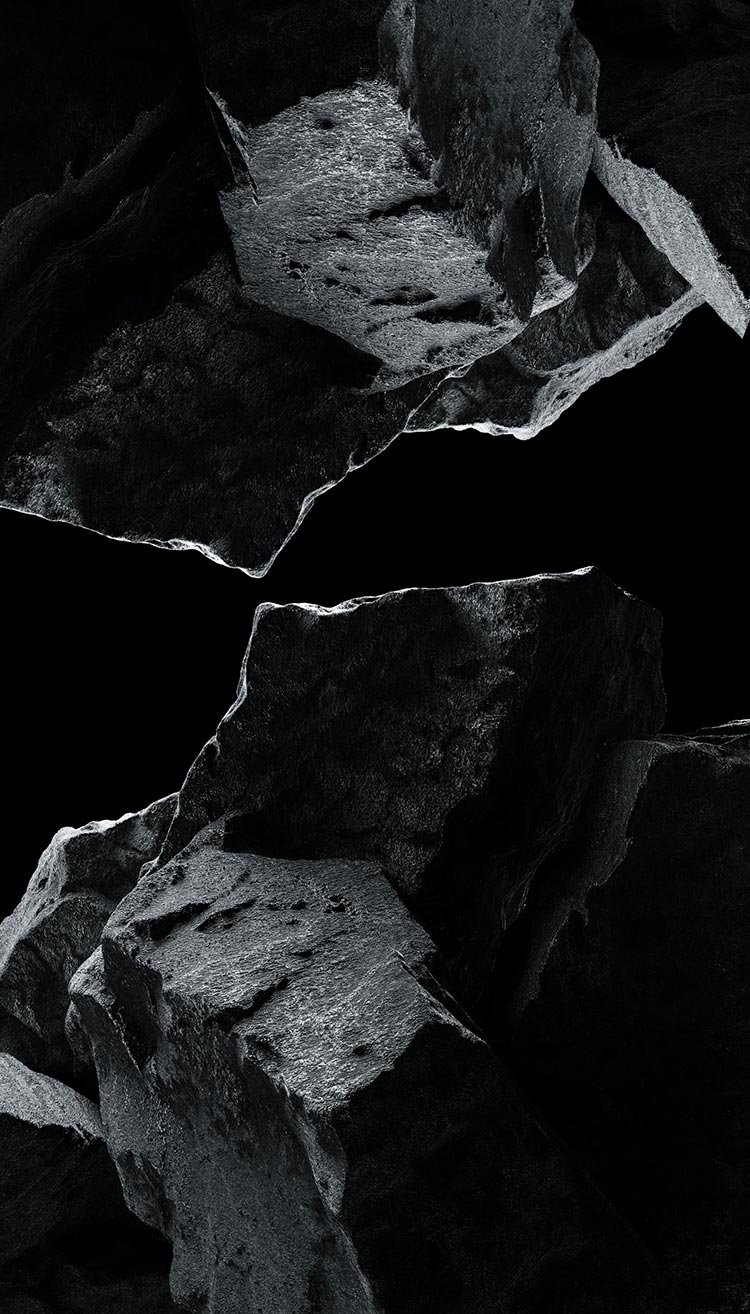 ROOM:
6.23
When Talkspace Sued PsiAN and Me
by Linda Michaels
After an ad aired widely featuring Michael Phelps talking about having felt suicidal and then endorsing "therapy for all," the first compliment arrived. The ad, with Michael first lying on the bottom of an empty pool that's windblown with dead leaves and then (bizarrely) sitting in an overstuffed armchair in the middle of the barren pool, was polished, professional. With its broad, sweeping message and high production value, it felt like a public service announcement for the betterment of society. A colleague sent an email to a professional listserv, stating, "Kudos to PsiAN and their efforts at bringing the importance of talk therapy to public awareness." 
Alarmed by the appeal of this ad and its presumptive definition of therapy, the two other PsiAN co-founders, Nancy Burke and Janice Muhr, and I started to research Talkspace [1]. This was May 2018, well before the pandemic and before many of us had ever contemplated seeing a patient on Zoom. 
In that phenomenon where once you see something new, then you see it all around you, I learned that a therapist who sublet an office in our suite had worked for Talkspace. She said she did so for several months right after she got licensed, was at home with a new baby, and didn't yet have a job. She thought it sounded like it was a good idea given her circumstances; she said, however, that it was awful. There were scripts she had to learn and use—not so much for how to respond to the customer's presenting issues or clinical concerns but for sales purposes, i.e., say X at the beginning with a new client, say Y if the customer wants to stop using Talkspace, say Z to try to upgrade the customer to more lucrative phone or video sessions. It was clear that therapists were trained into dual relationships, at once therapists to their clients and salespeople for Talkspace. She said that the therapist's "trainers," who were not clinicians, read the transcripts of the text messages exchanged between the customer and the therapist. Their interest was in ensuring that therapists were following the scripts and maximizing every opportunity to retain a customer and/or upsell them; of course, this means there was no real confidentiality for customers. These revenues certainly weren't going to this therapist; for six months of work at Talkspace, she made $600.  
On July 9, 2018, we channeled our alarm and outrage into a letter we sent to the advertising managers at the American Psychological Association (APA) and Michael Phelps.  We ginned up our courage and sent the letter to the president and CEO of the APA and the CFO/COO of the APA, as well as to the APA listserv of analytic psychotherapists (division 39). Curiously, within twenty-four hours we received an email from Oren Frank, the CEO of Talkspace. Oren invited us to meet with him and Talkspace's chief medical officer and VP of research and development. A day later—before we had time to contemplate a response to Oren and before we understood how he got ahold of our letter—Talkspace sent us a cease-and-desist letter. They demanded an "immediate retraction" of our letter and were kind enough to suggest an apology we might offer as well! The cease-and-desist letter arrived on Friday, July 13, at 4:15 p.m. and said, "If Talkspace does not receive a copy of a full retraction of all false statements by the end of business July 15, 2018, it will begin preparations of civil legal proceeding on all counts."
Alarm and outrage surged again. This scare tactic was having its intended effect, and it took every bit of those panic-reducing approaches I share with my patients in times of high anxiety to calm myself. We reached out to the lawyers who had worked with us pro bono to set up PsiAN's nonprofit status. They agreed that Talkspace was overstepping and trying to intimidate us and silence our free speech. In an incredible effort that I deeply respect and am profoundly grateful for, they wrote a twelve-page comprehensive and muscular letter to Talkspace, defending PsiAN's arguments, our right to free speech, and our decision to "neither retract [our]  publication nor apologize for [its] content." We did not hear back from Talkspace. Our days of anxiety and fear, followed by our sleepless nights, wound down.
We also felt shimmers of victory when the APA wrote us on July 23, stating that "after thoughtful deliberation, a decision was made to cancel Talkspace advertising and exhibit space going forward in APA publications and at the APA Convention." This left only a few days of celebration, because at the APA annual convention the following month, attendees were given name badges with a lanyard branded by BetterHelp, another online platform similar to Talkspace! Although this felt like a slap in the face of every psychologist, Janice, Nancy, and I felt that the official change in APA policy was meaningful and that we could recover from the sting of sticking our necks out there. 
In March 2019, we celebrated with everyone else when the Wit v. United Behavioral Health (UBH) class-action lawsuit ended with a landmark victory for the people. UBH was found to have put its own financial interests above patient welfare. UBH created its own guidelines to determine whether it would cover treatment. Not only did these internal guidelines fail to meet generally accepted standards of care, but they were heavily influenced and ultimately controlled by UBH's finance department—not its clinical team. When coverage was granted, it was mainly for controlling acute symptoms or crises, while coverage for more chronic or underlying issues was denied. The plaintiffs included representation of individuals who had died as a result of UBH's failure to pay for their care. 
Just a few months later, I was pummeled by disbelief when UBH and Talkspace announced they were entering into a partnership. These two companies were at the top of my list of those degrading and corrupting mental healthcare, and to learn that they were collaborating scared me. At PsiAN we dusted off our letter to the APA and wrote anew to the APA president. That very same day (did we have a mole on the PsiAN listserv? Did APA?), we received a cease-and-desist from Talkspace's lawyer; it had taken just a few hours for the consequences of speaking truth to power to hit us. We reached out to our lawyers again and met to discuss how they would respond. They said we had some time to formulate a response, and they would work on that. However, just a few weeks later, our lawyers informed us that Talkspace had filed a lawsuit in federal court in Washington, DC, against PsiAN and the cofounders, for defamation and libel, asking for $40 million in damages. 
A few days after that, our lawyers resigned. 
In a manic defense against the fear and desperation of being sued by a huge corporation while PsiAN had about $5,000 in the bank, we flung ourselves into a search for new lawyers. We were also told not to talk about this with anyone—one of the cruelest aspects of the legal system. Of course, the co-founders could pick up the phone to talk among ourselves—but no emailing or texting – and no communication with anyone else. I did talk with my partner and parents, but this enforced isolation at a point when I was engulfed by anxiety was a nearly intolerable punishment.
There was a deadline by which a legal response was required in the case, so we couldn't continue searching for a lawyer for long. In the deeply improbable search for an affordable attorney, I was surprised to receive a call from a lawyer in California. She expressed a lot of sympathy and anger; she was familiar with large corporations selling inferior products and then using these tactics to silence critics. She said she'd reach out to a colleague. We had so many calls like this provide some temporary relief but then lead nowhere, so I was surprised to get a call the next day from her colleague, Dori Hanswirth, in the New York office. Dori said she was outraged on our behalf and that she would discuss it with her firm and get back to us in a few days. The very next day, this compassionate, clear-minded, powerful lawyer said she got approval from her firm, Arnold & Porter, to represent us pro bono. After the initial shock of this tremendous offering wore off, I wept. I was overwhelmed by this decision of Dori and her firm—the validation from their investment in PsiAN, in our arguments against Talkspace and the threats it posed to patients, therapists, and the integrity of therapy itself. I was relieved and exhausted.
Dori and her team filed two motions for us in August and October 2019. Talkspace filed one motion in September 2019, and it was from their documents that we learned that Talkspace and APA had entered into a "strategic partnership consist[ing] of various Talkspace marketing materials in APA publications […] and a contract wherein Talkspace agreed to sponsor the APA's 2018 annual convention." We were shocked to learn this. It was astonishing that APA would have partnered with Talkspace in these ways, even as Talkspace's business model was undermining the field. And we learned for the first time the full impact of our 2018 letter to the APA; indeed, Talkspace's CEO declared that PsiAN "successfully pressured the APA to withdraw from our sponsorship." That finally explained why we heard from Oren directly; perhaps he was the first one APA contacted when they received our 2018 letter.
As an example of the absurdity of Talkspace's lawsuit, they sued us in Washington, DC, because that's the only jurisdiction nationwide where we could not immediately say that this was a SLAPP suit, a frivolous lawsuit to silence criticism that clearly violates First Amendment rights to free speech. To rationalize its choice of the DC venue, Talkspace claimed that PsiAN owned property in DC. The truth? One of PsiAN's cofounders, Janice Muhr, cosigned for her daughter's rental apartment while she attended law school there. 
The case was dismissed by the judge, Beryl Howell, who was otherwise very busy with the Mueller investigation, in January 2020. We held our breath for another six months, during which Talkspace could have refiled the lawsuit in the correct jurisdiction. We exhaled six months later and celebrated quietly. Although I was quoted in a New York Times exposé about Talkspace in August 2020, we haven't publicized our Talkspace experience widely. Not until a recent article that features our experience with Talkspace and this one did I feel sufficiently safe to revisit all this.  
Since the lawsuit against us, Talkspace's fortunes have suffered significantly. Their two founders, their COO, and several CEOs have been removed and replaced. Talkspace went public in 2021, yet is itself being sued by investors who claim that Talkspace misrepresented its financials to them. From a high of $11 a share, Talkspace's stock is now worth about 80 cents. Talkspace's products continue to compromise users' privacy and confidentiality, as rated by an independent nonprofit.
In stark contrast, PsiAN continues to grow and expand its reach and impact. Our membership now stands at nearly 5,500 individuals and almost 90 organizations. We've published our first journal issue, a position paper on mental health apps and technology, and most recently, our first book, Advancing Psychotherapy for the Next Generation: Humanizing Mental Health Policy and Practice. We proudly joined the masthead of ROOM. I consulted on the John Oliver show Last Week Tonight for an episode focused on the mental health system, and we've recently written to the FTC about BetterHelp, a competitor of Talkspace, when the FTC was seeking to ban BetterHelp from sharing customer data internally and with Facebook and others for advertising purposes, especially after BetterHelp had promised repeatedly to keep such data private. 
Bruised and battered and somewhat more sanguine about what it takes to advocate in the public sphere, we continue our work at PsiAN. I never want to face down another multimillion-dollar lawsuit or relive the terror of a corporate bully—my system couldn't handle the cortisol—but I am energized every day by our mission. The threats to psychoanalysis and depth therapy are too great, and the public's dire need for reliable information and therapy that works is too important. We cannot leave it to corporations to address these needs or fill these voids, and we must hold them to account. We still don't have anywhere near the amount of money needed to get Phelps swimming in our lane, but knowing that all the gloss and chlorine money can buy is still vulnerable to organized voices gives me hope. It takes a village to
humanize healthcare.  
[1] We benefited from the research and writings of Todd Essig, who had taken up the Talkspace issue several years prior in a series of articles for Forbes outlining the misleading claims and potential harms inherent in Talkspace's business model and terms of service. More fuel was added to the fire when we saw the APA's Monitor on Psychology featuring an ad from Talkspace, inviting psychologists to come "join the future of therapy."
Bibliographical and External Links
Linda Michaels, PsyD, MBA, is the chair and cofounder of the Psychotherapy Action Network (PsiAN), a nonprofit that advocates for therapies that create lasting change. She is also a consulting editor of Psychoanalytic Inquiry, clinical associate faculty at the Chicago Center for Psychoanalysis, and a fellow of the Lauder Institute Global MBA program. She has a private practice in Chicago, working with adults and couples.

Email: lindamichaels@psian.org
| | |
| --- | --- |
| ROOM is entirely dependent upon reader support. Please consider helping ROOM today with a tax deductible donation. Any amount is deeply appreciated. | |