ROOM:
6.21
CENTO: I KNOW YOU'RE TIRED, BUT COME. THIS IS THE WAY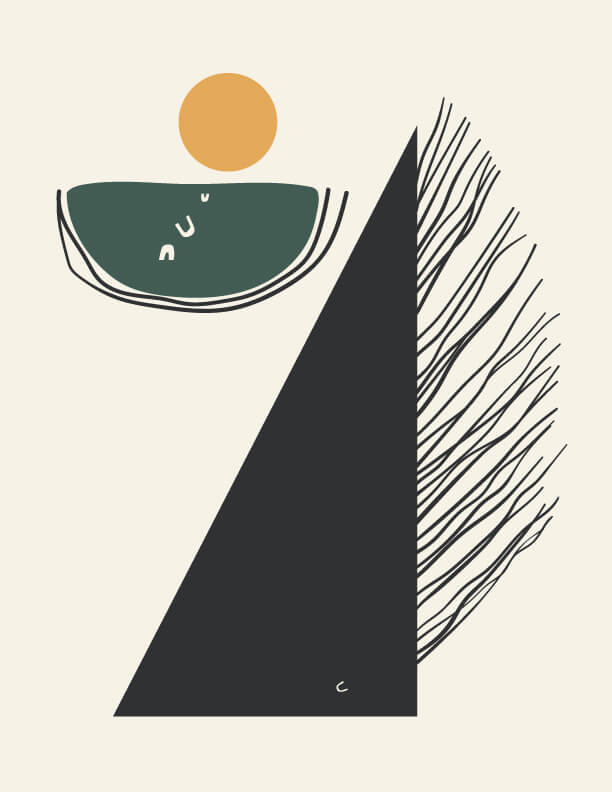 When a loved one opens their mouth, our world swells
like dawn on a pond. Have you ever tried to enter
the long black branches of other lives? We give
because somebody gave to us. I don't know
your war or your kitchen table, but peeling potatoes
can be a form of prayer, the song that says
my bones are your bones—up and stuck,
or down and struck. I enter my life
the way words entered me. Some days, all I have
left is a crab claw etching the remains—
the voice of every part of my body,
a hook shot kissing the rim.
Sources: Edward Hirsch, Amy Horowitz, Maria José Jiménez, Ada Limon, Brad Aaron Modlin, Mary Oliver, Alberto Rios, Lindsay Rockwell, Rumi, Ocean Vuong, Yanira
Bibliography and External Links
D. Dina Friedman has published widely in literary journals and received two Pushcart Prize nominations for poetry and fiction. She is the author of one book of poetry, Wolf in the Suitcase (Finishing Line Press), and two young adult novels, Escaping into the Night (Simon & Schuster BYR) and Playing Dad's Song (Farrar, Straus and Giroux BYR). She has an MFA from Lesley University and teaches at the University of Massachusetts Amherst.

Website: ddinafriedman.com

Email: leftymopsy@gmail.com
| | |
| --- | --- |
| ROOM is entirely dependent upon reader support. Please consider helping ROOM today with a tax deductible donation. Any amount is deeply appreciated. | |