ROOM:
6.22
Summering in the Underworld
by Linda Hillringhouse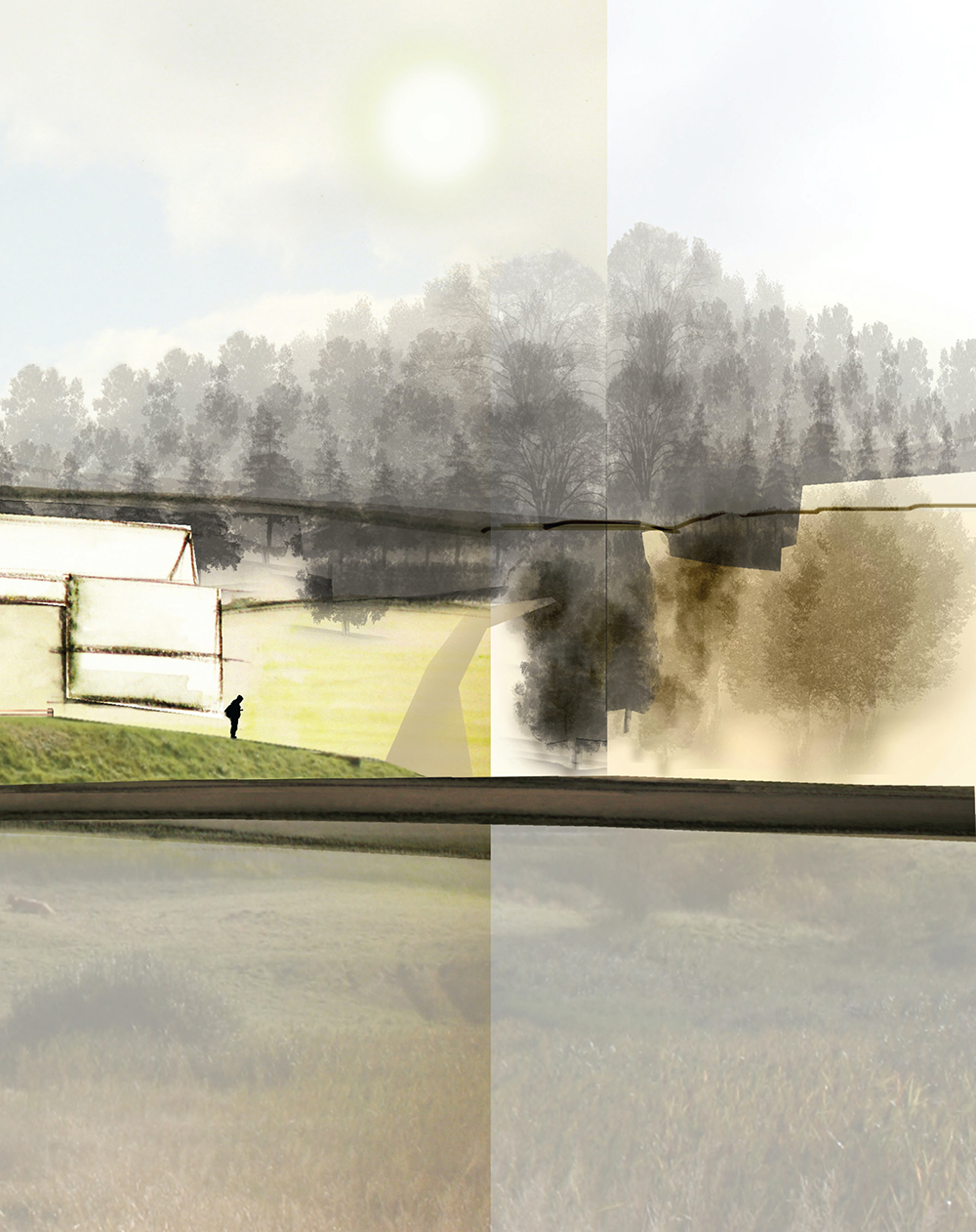 Someone is summering in the underworld 
where the fountains and forests are forever frozen
and the mountains are empty. It's an unkind mercy 
that these things retain their form. Maybe it was once
beautiful here before sorrow became a sin. But there is 
goodness in fog, in forgetting the clothes we wore, the things
we said, what we saw. Memory cleanses itself, casting out
devils and angels.
I was born, and the foot of fate kicked me down the road.
I remember the sheep and cows peering at me kindly 
through the fence. I remember the blue chairs under the cypresses. 
I wish I had known me then. I would've held me and administered
the holy eye drops, so I could see what was coming. I would've
taken myself to a monastery and begged to be tied to a tree until
impulse disappeared and only prayer remained. 
Ancient bees and flowers mummified in amber, alive in the days 
of dinosaurs and still I don't believe time will leave me behind. 
Why were we made to move among miracles with cloudy vision? 
Why were we made so flimsily? I once liked questions like these, 
but now they're like trying to drink water from a glass encased in glass.
Bibliography and External Links
Linda Hillringhouse holds an MFA from Columbia University. She is a first-place winner of the Allen Ginsberg Poetry Award (2014) and the second-place winner of Nimrod's Pablo Neruda Prize for Poetry (2012). Her work has appeared in Lips, New Ohio Review, Paterson Literary Review, Prairie Schooner, Oberon, and elsewhere. She has received fellowships from the MacDowell Colony, Yaddo, and the Virginia Center for the Creative Arts. She was nominated for a Pushcart Prize in 2020. Her book of poetry, The Things I Didn't Know to Wish For (New York Quarterly Press, 2020), was longlisted for the Julie Suk Award and shortlisted for the Eric Hoffer Book Award grand prize.
Email: hill.ring8@gmail.com
| | |
| --- | --- |
| ROOM is entirely dependent upon reader support. Please consider helping ROOM today with a tax deductible donation. Any amount is deeply appreciated. | |