ROOM:
2.22
The bird and the hour
After Billy Collins "Litany"
by Elizabeth Kandall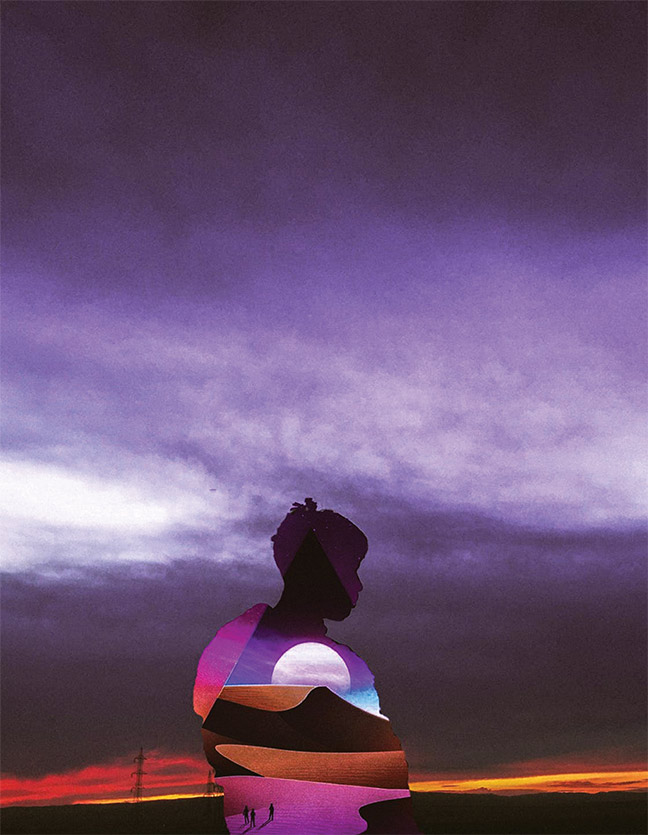 We are the bird and the hour, the session 
           and the fee. We know we are the commute 
and the dream, but we are also the trees in Central Park 
           and the eyes of the feral girl.
We are even the boiled-wool blanket 
           covering her shoulders. We are the bird 
in flight, the bird on its perch; we might even be the hummingbird
           tuning its magic stillness, treading air, but let's be clear:
we are not the birds in formation flying south or north.
           We have never been a chapter in a textbook 
or even a case study in a handout. We could be an out-of-print 
           book found at a street sale but probably not the unframed 
print in a bin farther down that same street.
           I like to think of us as the fire between the logs, the grain 
in the wood, and the way we don't hear a squeak 
           in the newly repaired gate. We can be the tapered fingers 
of the unusually tall Japanese pastry chef, the open mouths 
           of the choir, the boarding pass for the flight home.
Can we be pastries on display in the bakery window 
           and the man who stops to admire them?
Okay, I know, let's be the children who watch the man 
           looking at the pastries as he decides, Not today, 
and walks on carrying his closed umbrella.
Bibliography and External Links
Elizabeth Kandall, PhD, is a psychologist and psychoanalyst in private practice. She is a student of Zen Buddhism at the New York Zen Center for Contemplative Care. She is enrolled in a low-residency MFA in poetry from the Queens University program in creative writing, and she serves on the board of directors at Poets House.
| | |
| --- | --- |
| ROOM is entirely dependent upon reader support. Please consider helping ROOM today with a tax deductible donation. Any amount is deeply appreciated. | |