ROOM:
2.22
When a Child Wakes
by Abdulmueed Balogun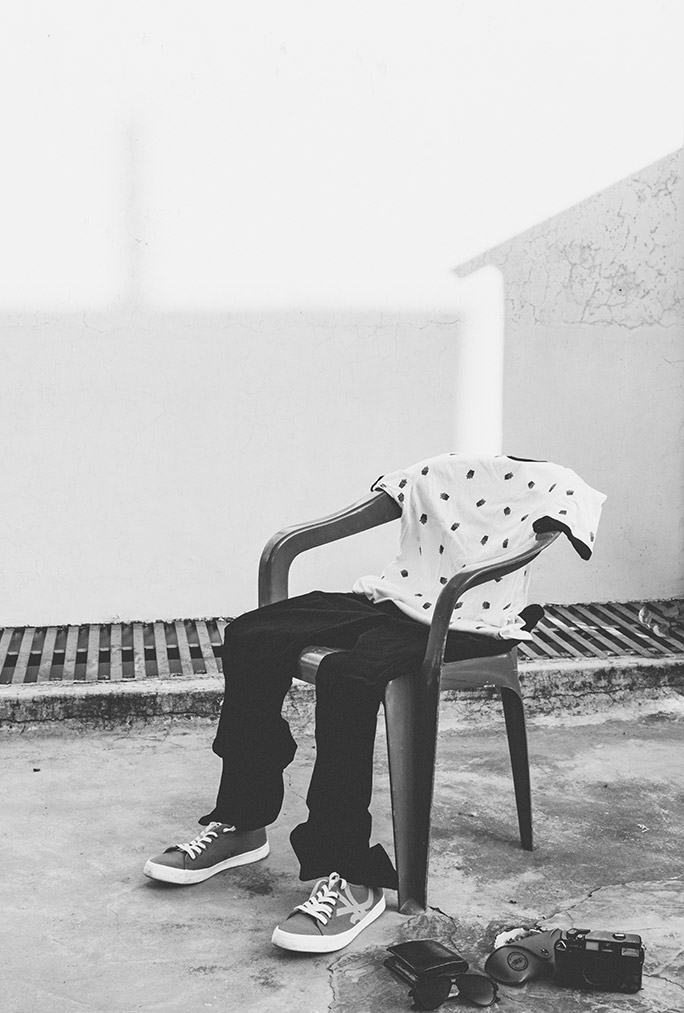 When a child wakes with the morning gold in this land, his mouth 
prays, rebels against bloodstained news from perching on the
twig of his ears, dirges from becoming a classical song on the 
lips of everything he encounters that day, blood from smearing
the walls of naive houses that always remain a graveyard 
as ravenous bullets unleashed by minds devoid of empathy 
feast through the chest of their inhabitants. 
A mother— phenomenal canary on the tamarack of compassion— sits
by a weary wooden door in front of her bungalow, pining, munching prayers 
in her mouth like hot yam for her daughter's safe return, with fane undesecrated,
with pride unstolen. A father— cynosure in the sky of dismay— grips courage 
by the throat before leaving for work, kisses his wife on her forehead like a warrior
marching to the warfront, implores her to saddle the horse
of fate with prayers, for his head to return unsevered.
Bibliography and External Links
Abdulmueed Balogun is a Nigerian poet and an undergrad at the University of Ibadan. He is a 2021 HUES Foundation Scholar and a poetry editor at the Global Youth Review. He was long-listed for the 2021 erbache-prize, was a finalist in the 2021 Wingless Dreamer Book of Black Poetry Contest. He won an honorable mention in the 2021 Whispering Crescent Poetry Prize, was short-listed for the Brigitte Poirson Poetry Contest in February/March 2021. Abdulmueed won the 2021 Annual Kreative Diadem Poetry Contest. He is a fellow of the SpriNG Writing Fellowship. His forthcoming works will be published in the Avalon Literary Review, the Night Heron Barks, ROOM, Watershed Review, Bowery Gothic, Subnivean magazine, JMWW Journal, The Remnant Archive, and elsewhere. He is anthologized in Fevers of the Mind Press Presents the Poets of 2020, Words for the Earth, 2021 CathalBui Poetry Competition Selected Entries, and elsewhere. He tweets from @AbdmueedA.
Email: abdmueedbalo@gmail.com
| | |
| --- | --- |
| ROOM is entirely dependent upon reader support. Please consider helping ROOM today with a tax deductible donation. Any amount is deeply appreciated. | |