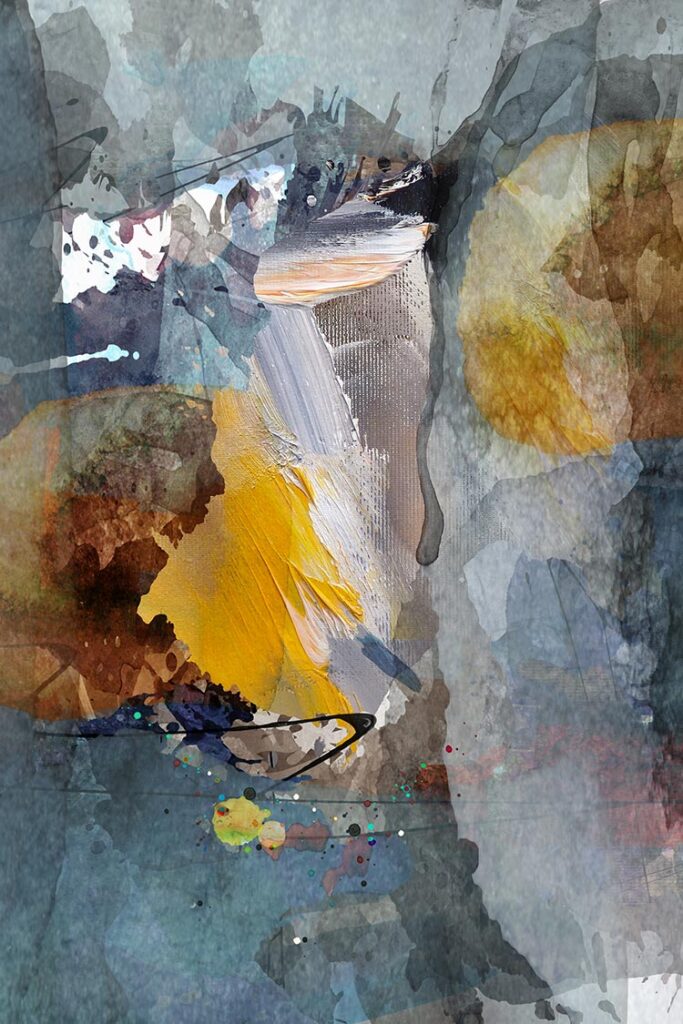 ROOM:
6.23
"Disorientation becomes a gateway to something else."
—Foluke Taylor, 2023
"It has been almost two years since we were waiting for you to take action. We expected you to not be just a viewer," Shegofa Shahbaz wrote to the UN. But because she wasn't sure the UN would read a letter written by a twenty-year-old college student sent on behalf of all the Afghan girls whose lives have been shattered, Shahbaz sent it to ROOM, hoping we might publish it, hoping it might find its way to the UN. Of course we will publish it, we told her. We will publish it in English and Dari so that other Afghan girls might find strength and hope through these words that they might be heard—that they will be recognized. 
In their "portrait of an analyst as a young man," Murad Khan shows us how, from an early age, they also had to learn how to recognize and thread a needle through precarious forces. "We are all caught in a three-dimensional matrix, under forces that push us in different directions depending on the context we're in at any given moment," writes Khan in "Re/calibrating" their quilted memoir of surviving family, country, medical school, and professional community. From Jerusalem, Naftally Israeli describes the seemingly insurmountable forces that have pushed his homeland into "apparent madness." From the prophet Isaiah to the analyst Donald Meltzer, Israeli's essay, "From Exclusion to Erasure," delves into the heart of darkness, a crazy quilt that has become Israel. "A complex and integrated view of the truth cannot be maintained by excluding entire swaths of the population from ethical (not just ideological) recognition," he writes. "For recognition to be truly ethical […] it should be translated into action." For Israeli, ethical action in his country must translate into new legal definitions relevant to unrecognized minority groups, new forms of political representation, and redistribution of resources. 
From Afghanistan to Pakistan, from Israel to the United States, the authors in ROOM 6.23 show us how weaponizing legal systems can take many forms. "When Talkspace Sued PsiAN and Me" lets us in on the fury and terror Linda Michaels experienced when Talkspace attempted to use the courts as an instrument to silence her. In "Rape on Trial," Catherine Baker-Pitts recalls when she was called upon to be a witness in a rape trial for a client of hers and saw what we all were given to see last month, that "the strategies of legal defense rely on retrograde rape myths." Like Shegofa's letter to the UN, these essays, which were written from the frontlines, are pleas for recognition. And beyond the demand for recognition, they are pleas for the kind of ethical action that will lead to structural change. 
In their essays, Matt Hanson and Destiney Kirby also describe the material and psychic experience of being excluded and included. As a journalist, Hanson's livelihood depended upon his accepting work for government-censored publications. In "Adventures in Turkish Journalism," he writes how he was "[m]uted by a lingering, doomsday climate of political fear, civic space […] overshadowed by the blockage of free assembly and the silencing of free speech." Having freed himself from this stranglehold, Hanson is now "working harder than ever toward an end that [he has] never cared less to define." 
Destiney Kirby's "On Hair Care" becomes a metaphor for describing how confusing and what hard work "caring" can be in the course of defining identity. Kirby recalls, beginning at age eight, being dropped off by her white mother at Black hair salons, where she wanted nothing more than for "the chemicals to strip away every ounce of Blackness they could find so I could finally be considered beautiful." At the same time, she remembers desperately wanting to please the stylists (her first "Black aunties"), who insisted (every time) that she keep "a little texture in." Looking back, Kirby can see "two truths […] the part of [herself] that was deeply aching for love and acceptance […] [and] […] a future of new beginnings, discomfort, and growth: a future filled with acceptance and discovery."
Along with these authors who are tackling recalibration and relocation in physical and psychic spaces, this issue of ROOM also showcases those who find themselves with a lack of community. Chaim Rochester's "Carol" is an elegy to a single woman and to all those swept to the margins  "who did not survive their war against the crushing indifference of the modern world." Rochester, who himself has "traversed the spaces between the purgatory of fearful isolation, the conflict of polluted empathy, and the acceptance of powerless solidarity," speaks of the "silent recognition" one person lends to another's survival. He cannot make sense of the fact that he is still here. 
Like Rochester, Libby Bachhuber is trying to make sense of where she (and the field more generally) has landed post-pandemic. "Many of us are living with the echoes of unmourned losses and a flight to technology that began three years ago," she writes in "What We Left Behind." "We are left with forms of insularity and of distance communication that are partly chosen and partly habits we developed to cope." Bachhuber wonders what might come of remembering, of opening our feelings to what we have lost. She wonders whether a form of dissociation is at work, protecting us from the threat we felt that forced our adaptations. Her essay is more reverie than elegy, but like all the authors in ROOM 6.23, Bachhuber writes of trying to find her bearings.
"If disorientation is a gateway to something else," as Foluke Taylor writes in her book Unruly Therapeutic: Black Feminist Writing and Practices in Living Room, we must find a way "to let go of the idea that we already know—or should already know where we are going.""Recognizing our task," she tells us, "as description more than knowing creates therapeutic room." 
ROOM was founded by a handful of disoriented analysts, artists, and writers who were spurred to speech after the 2016 US election. On behalf of the editorial board, the hundreds of writers, artists, poets, and activists who have filled ROOM over the last six years, and the thousands of readers in now more than 160 countries who have come through ROOM's doors to join our community action, I want to break the "fourth wall" that usually frames these editorials and acknowledge the extraordinary analytic journey we have taken together as a growing community. I would like to make special note of how thrilled we all are that the International Psychoanalytic Association (the IPA) has awarded ROOM a first-place prize in honor of its "contribution to culture." I also want to take the opportunity to introduce Brent Matheny, who will be assuming the new role of managing editor; Elizabeth Kandall, who is joining Eugene Mahon as poetry editor; and Francesca Schwartz, ROOM's art editor. I'd also like to give special thanks to Boyd Delancey, who is ROOM's creative director and much more. 
ROOM is a collective analytic practice. To borrow a phrase from the Black feminist psychotherapist Gail Lewis, it is "an ensemble of artifacts." Each magazine is a  reflection of where we are now. Over time, the many ROOMs we have created together have become an analytic archive, a record of where we were and how we are moving into unknown and uncertain territory. Join us! We are open for submissions through September 1, 2023.
Bibliographical and External Links
Hattie Myers PhD, Editor in Chief: is a member of IPA, ApsA, and a Training and Supervising Analyst at IPTAR.
| | |
| --- | --- |
| ROOM is entirely dependent upon reader support. Please consider helping ROOM today with a tax deductible donation. Any amount is deeply appreciated. | |